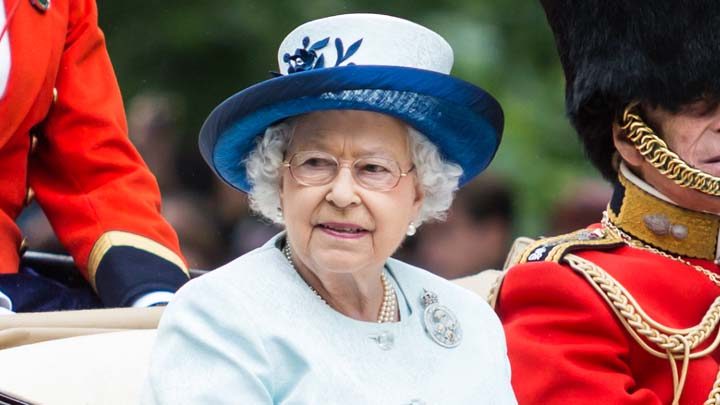 Most people know that if you're meeting the Queen or someone who works for her, you show them the utmost respect. It seems this protocol wasn't followed in a recent meeting with Chinese officials, and the Queen has been recorded airing her disgust at their behaviour.
Her Majesty said Chinese officials were "very rude" during last year's state visit by President Xi Jinping when they met with Britain's ambassador to China.
The Queen told this to a police officer at a Buckingham Palace garden party on Tuesday however Buckingham Palace played down the conversation, saying the Chinese visit had been "extremely successful".
The BBC reports the Queen's remarks were filmed as she was introduced to Metropolitan Police Commander Lucy D'Orsi, who had overseen security during President Xi's visit to the UK in October.
In response the Queen said, "Oh, bad luck". An official introduced Commander D'Orsi and said she had been "seriously, seriously undermined by the Chinese, but she managed to hold her own and remain in command".
"I was the Gold Commander so I'm not sure whether you knew, but it was quite a testing time for…", Commander D'Orsi told the Queen.
"I did," the Queen said.
"It was at the point they walked out of Lancaster House and told me that the trip was off, that I felt…", she continued.
"They were very rude to the ambassador", said the Queen.
"They were… it was very rude and undiplomatic I thought", replied the Commander.
Perhaps what is most interesting of all is that the Queen did not think her conversation could be heard, but her plastic umbrella seems to have acted as a sort of conductor that strengthened the signal to recording devices at the event.
A cameraman covering the event on behalf of the BBC, ITV and Sky filmed the exchange, and the BBC broadcast the "private" conversation, reports the Telegraph.
Sources have told The Daily Telegraph that the cameraman was unaware of what the Queen had said, or that it was audible on his footage, but that Her Majesty's brolly had amplified the conversation.
A BBC source said that "usually the sound quality can be quite poor, but on this occasion it was crystal clear".
A Buckingham Palace spokesman later said: "We do not comment on the Queen's private conversations.
"However, the Chinese State Visit was extremely successful and all parties worked closely to ensure it proceeded smoothly."
At the palace, Ms D'Orsi told reporters the Queen and her mother had chatted about the benefits of being grandmothers.
In Beijing, a government spokesperson described the trip as very successful, and it had started "Golden Era" of relations.
Unfortunately, in the Queen's eyes, that doesn't seem to be the case!
Tell us, do you think the Queen was right to make a comment about the Chinese officials?
China censors Queen's comments that officials were "very rude". BBC TV reports blacks outhttps://t.co/CqreLKL6TVhttps://t.co/7b4rxO2Y6Z

— BBC Breaking News (@BBCBreaking) May 11, 2016
Comments