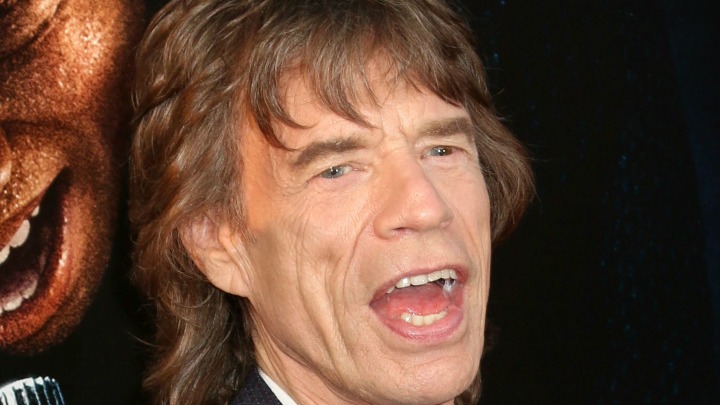 1971 was a crazy year for the Rolling Stones, especially Mick Jagger.
First, they relocated to France to escape England's high tax rates on the wealthy, and then the same year, Jagger tied the knot with Parisian girlfriend, Bianca Perez-Mora Macias, in a chaotic wedding.
Jagger chartered a plane to fly 75 friends, who by the way, only learned of the wedding the day before. Paul McCartney and his family, Ringo Starr, Peter Frampton and Ronnie Wood (who was not with the Stones yet at that time) flew from the UK to Saint-Tropez, reports New York Post.
McCartney and Starr were involved in a legal battle so they were seated far apart.
According to journalist David Hepworth, the morning of the wedding, first problems had already surfaced. According to French law, the couple had to make clear "what property they held in common" and it was only then that she learned "how little this was" and "threatened to call it off, facing Jagger with the prospect of the most humiliating reversal in front of his peers. She eventually relented."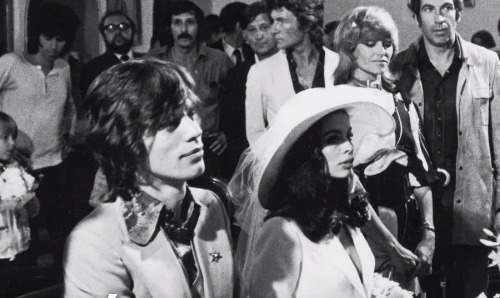 Just when things were settling, Jagger then realised that according to French law, there had to be a civil ceremony at the town hall before the church ceremony and at this point he knew the entire wedding was about to explode in the publics eye.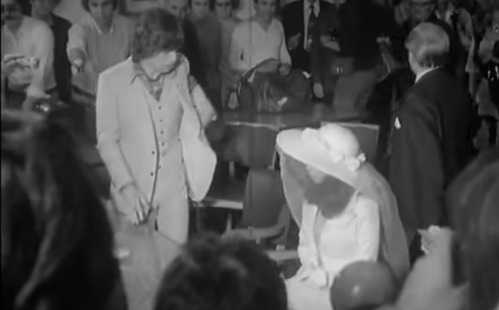 Jagger had been hoping to keep the paparazzi at bay, but even the town's mayor couldn't stop hundreds of photographers who had flown in with no idea they were about to get direct access. "When the bride and groom eventually arrived, late and already perspiring, pushing their way as best they could through the crowds of pressmen, holiday makers and rubberneckers," Hepworth writes, "they appeared harassed and faintly shocked."
From the town hall, the couple had to fight their way through scores of cameramen and visitors, to get to the church on time. Les Perrin who was the Stones' public-relations person, had the priest lock the church doors to keep paparazzi out but this actually led to both bride and groom having to bang on the door just to get in!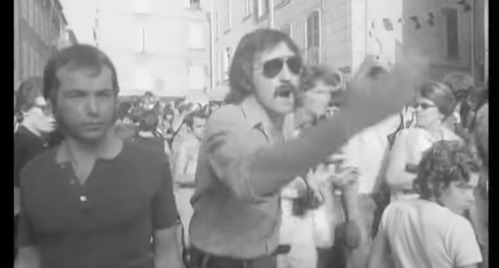 Julie Christie and Brigitte Bardot, Stephen Stills, Terry Reid, and members of Santana, were all there. Apparently, Keith Richards would have joined, but he was "passed out flat on his back with his mouth open."
The event was found to have been so chaotic that all three men — Richards, saxophonist Bobby Keys and film director Roger Vadim — all claimed to have been best man! Even the bride became confused about the facts. She later claimed to some that Who drummer Keith Moon "invaded" the hotel room she shared with Mick.
"The Jagger wedding was the shabbiest free-for-all in the history of both rock and marriage and skin-crawlingly embarrassing for all the key participants," said Hepworth.
Watch this old clip of the the wedding…
Do you still remember this wedding?
Comments