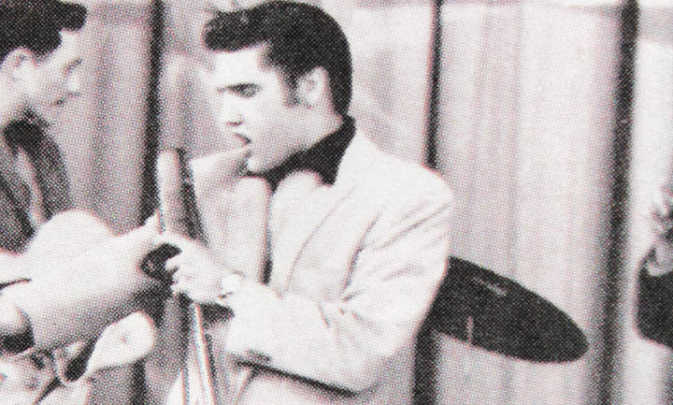 40 years after the death of The King, Elvis Presley, he has topped the UK and Australian album charts beating out Rod Stewart for the top spot in the UK and Tina Arena in Australia.  It is his 12th time topping the UK charts.
His new album If I Can Dream has been brought to life with the Royal Philharmonic Orchestra.
Priscilla Presley, his wife, has been very excited about the release for some months.  Apparently Elvis would have always dreamed of playing with the world's most respected orchestra.
In the UK, the album at the time of writing had sold 79,000 copies and was awarded publicly by OfficialCharts.com according to the BBC.
"This is an album that Elvis always really wanted to do and he would have been so pleased to know his fans are still there and they continue to love his music.
"The most talented team put this album together and helped us all realise an unfulfilled dream."
Priscilla spoke to Rollingstone earlier this month saying that the album wouldn't have been possible while Elvis was alive.
"This is the album I think he always would have wanted to do.  The label would have never allowed him to have an orchestra. And if it was up to [manager] Colonel Parker, he would have had Elvis just singing — no background, no nothing. I think we have given him the freedom here to experiment with all the orchestras he would have loved in the pieces."
The selection of songs for the album is less obvious than you would expect too. It has the big hits like Burning Love and Love Me Tender, but it also has a duet with Michael Buble on the song Fever and a favourite from 1962, Steamroller Blues.  And Priscilla says she added the gospel song "How Great Thou Art" for herself as it reminded her of him warming up before shows.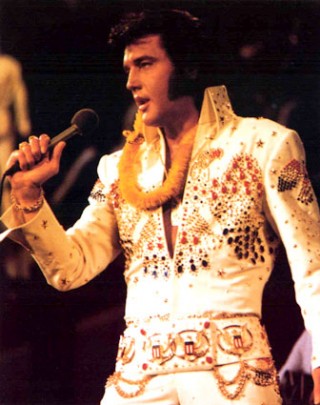 Have you heard any of the album yet?  We've got a few clips below for you to enjoy.  Will this be on your Christmas list?
Album song list
1  Burning Love
2 It's Now Or Never
3 Love Me Tender
4 Fever (feat. Michael Bublé)
5 Bridge Over Troubled Water
6 And The Grass Won't Pay No Mind
7 You've Lost That Loving Feeling
8 There's Always Me
9 Can't Help Falling In Love
10 In The Ghetto
11 How Great Thou Art
12 Steamroller Blues
13 An American Trilogy
14 If I Can Dream
https://www.youtube.com/watch?v=X_inFn4CBMk
And here is Buble and Elvis singing Fever together in duet… https://www.youtube.com/watch?v=sUGHQQGm7tk
And one we all love… Bridge over Troubled Water
https://www.youtube.com/watch?v=f4p-0PALK6M
It's Now or Never
https://www.youtube.com/watch?v=uaULqqK78wA
The Australian Billboard Charts as at 8th November 2015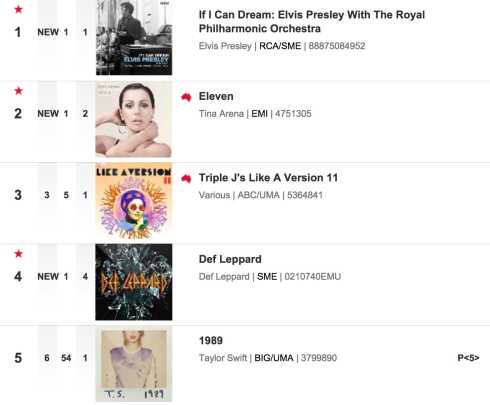 The UK Official Charts at 8th November 2015.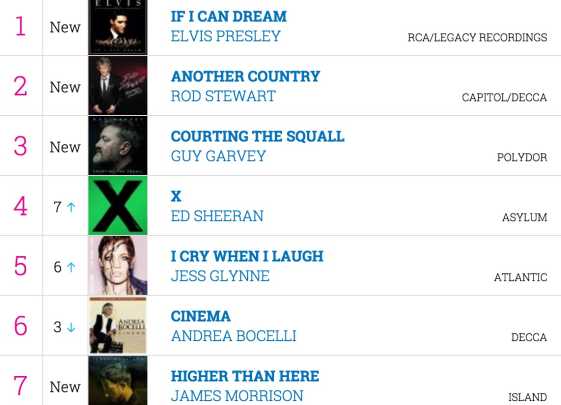 Comments