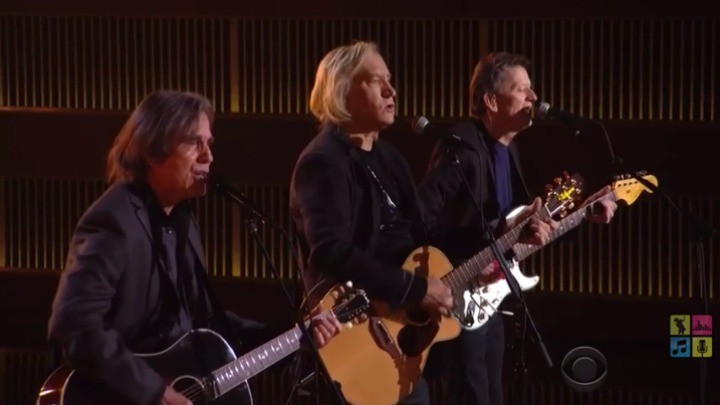 The Eagles were gutted when their best friend and founding member Glenn Frey passed away in January and in the wake of his death the band has announced they are hanging up their instruments for good.
Guitarist Don Henley made the announcement when he was speaking with the BBC and said the group had already done their last performance.
The remaining members sang 'Take It Easy' at the Grammys earlier this year in tribute of Glenn whose sudden death caught many people by surprise.
"That was the final farewell," he said.
"I don't think you'll see us performing again. I think that was probably it. I think it was an appropriate farewell."
The Eagles, who formed in 1971, have sold 150 million albums worldwide to date, making them one of the most popular and successful groups in history.
They have won six Grammys and were inducted into the Rock and Roll Hall of Fame in 1998.
Glenn passed away at the age of 67 after suffering complications from intestinal issues.
After his death, Don wrote a touching tribute to his friend which he shared with the band's fans.
"Glenn was the one who started it all," he wrote. "He was the spark plug, the man with the plan. He had an encyclopedic knowledge of popular music and a work ethic that wouldn't quit. He was funny, bullheaded, mercurial, generous, deeply talented and driven.
"I'm not sure I believe in fate, but I know that crossing paths with Glenn Lewis Frey in 1970 changed my life forever, and it eventually had an impact on the lives of millions of other people all over the planet," he continued.
"It will be very strange going forward in a world without him in it. But, I will be grateful, every day, that he was in my life."
See The Eagles' last ever performance here and tell us if you enjoy it and if you're a fan of the iconic band.
Are you fan of The Eagles? What's your favourite Eagles song?
Comments