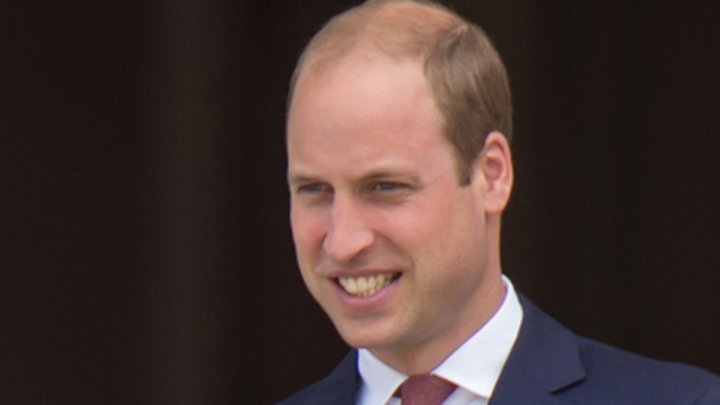 In Australia we don't celebrate Father's Day until September but today in the UK, it is the day for appreciating fathers and spending time together as family. Prince William has taken the special occasion to write a very personal letter about mental health, and the role fathers play in helping their children.
In an article published in The Sunday Express, William, who is father to Prince George and Princess Charlotte said:
"Today I celebrate my third Father's Day as a father.
"For me it is a day not just to celebrate how fortunate I am for my young family, but to reflect on just how much I've learned about fatherhood and the issues facing fathers in all walks of life.
"It is often said that fathers can often find it hard to talk about their own feelings so there's no wonder they struggle to speak to their son or daughter about the topic.
"A fifth of children will have a mental health issue by their 11th birthday. And left unresolved, those mental health issues can alter the course of a child's life forever.
"Take the opportunity to discuss how you are coping with life and fatherhood with your wife, partner or with your friends.
"And know that if your son or daughter ever needs help, they need their father's guidance and support just as much as they need their mother's.
"It is a time to reflect on my responsibility to look after not just the physical health of my two children, but to treat their mental needs as just as important a priority.
"It is clear that many families could have been helped if they had found it easier to talk openly about mental health challenges in the home.
"But we don't really have a choice. I really believe that a child's mental health is just as important as his or her physical health", he said.
Prince William has long been a supporter of mental health charities and just this weekend he attended a wellbeing initiative by hosting a coffee morning for fathers and sons affected by mental health.
The secret get-together at Caffe Nero near Kensington Palace with a dozen men was part of a new campaign for charity Heads Together, aiming to encourage fathers and sons to talk more openly about mental health, reports the Mirror.
Paul Scates, who was there with his Dad, said: "It was a lovely opportunity and Prince William is incredibly passionate about tackling these issues.
"He understands mental health problems have gone under the radar because people are uncomfortable talking about it, so he's keen to use his position to try to improve that.
"He listened carefully to people's stories and showed real empathy.
"I explained how my Dad and I didn't open up to each other – and that things really improved once we were brave enough to talk more openly. He seemed to really care."
A Kensington Palace spokesperson said: "It was a lovely morning and the Duke really enjoyed meeting everyone".
Tell us: will you be heeding Prince William's message? Do you support mental health charities?
Comments