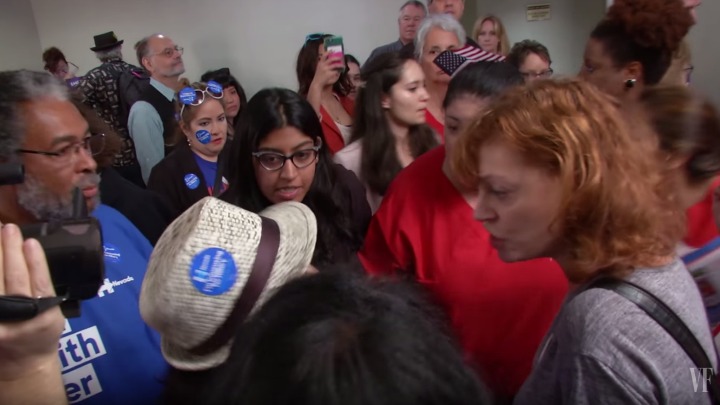 Have you ever seen Susan Sarandon so upset?
The actress and staunch Bernie Sanders supporter was caught on video in an intense shouting match with several Hillary Clinton supporters, as she tried to convince them that the presumptive Democrat presidential nominee's positions on the Iraq War and on fracking precluded her from being a viable candidate.
"She is for fracking," a frustrated Sarandon yells at a Clinton supporter during the Nevada Democratic caucuses last February in a video published this week by Vanity Fair.
"You can't have climate change with fracking," Sarandon adds.
Soon after that, Sarandon is seen in another shouting match with United Farm Workers Union co-founder and famed labor activist Dolores Huerta, reports Breitbart.
"So isn't it great to have a candidate who hasn't accepted money from all of the people?" Sarandon says to the woman, referring to Sanders. "How about voting for the war, were you for that? She voted for the war. That's a lot of people who got fuc*ed on that one."
It's amazing how she was able to keep her composure and still deliver a "hard blow".
Are you surprised?
Comments