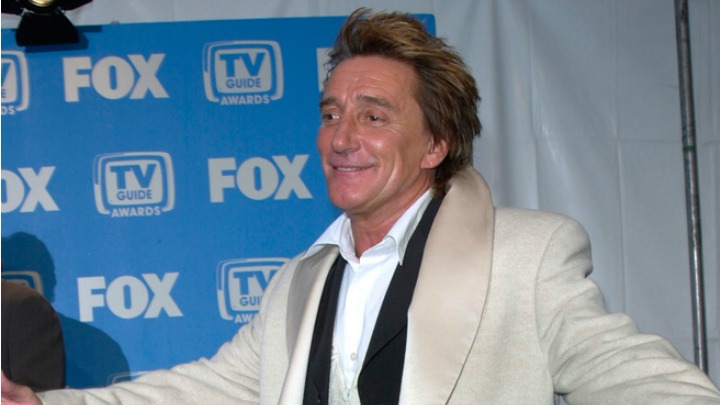 Rod Stewart seemed to be fighting back tears when he announced his knighthood to thousands of fans at a concert only hours ago.
Rod – or Sir Roderick – received the honour today at a service attended by the Queen and the royal family, which also paid tribute to Her Majesty's commitment to her country over her lifetime.
Rod was performing in front of a sell out crowd in England when he shared the good news with them.
"So it's 10.30 and I have the great pleasure of being able to tell you now, in this hour, that your old mate up here has been knighted by Her Majesty The Queen," he told the audience.
"It's all down to you guys, thank you so much you've made me who I am.
The 71-year-old said: "I've led a wonderful life and have had a tremendous career thanks to the generous support of the great British public.
"This monumental honour has topped it off and I couldn't ask for anything more.
"I thank Her Majesty and promise to 'wear it well'."
He also shared a cheeky text message he received from his good friend Elton John, congratulating him on such a momentous accomplishment.
"I had a funny text from Elton (John) today: It said 'Congratulations darling, who would have thought a couple of old tarts from North London would be knighted?'," he told the crowd to roaring laughter.
"Bless all of you, thank you."
Rod has had a truly wonderful career over the years, giving us hits such as 'Do Ya Think I'm Sexy', 'Hot Legs' and 'Maggie May', all of which are considered classics today.
He received his knighthood for "services to music and charity" and it's no wonder, as he continues to perform sell out shows around the world and give back through the charity Caudwell Children, which aims to try and make a difference to the lives of disabled children.
Congratulations on a truly remarkable career and a wonderful contribution to music and our lives, Sir Rod!
Are you a fan of Rod Stewart? Share your messages of congratulations with him!
Comments