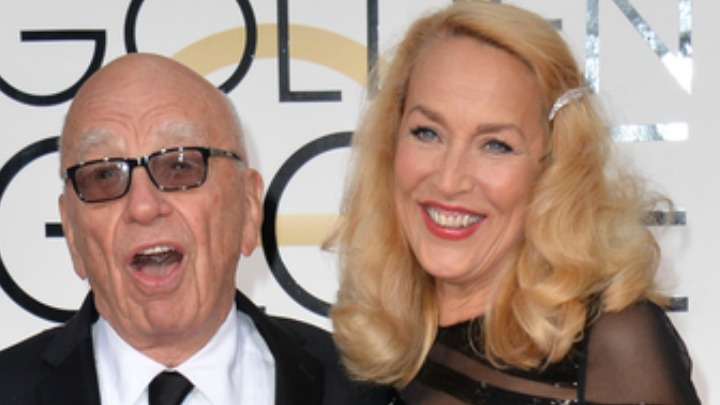 Ahh the life of the rich and famous… If only we could all lounge about on the beach in a luxurious location every day!
Rupert Murdoch and his new-ish bride Jerry Hall are currently soaking up the sun in Saint-Tropez, France where the pair have been looking as loved up as a couple of school kids all week.
The billionaire couple hit the sand in their swim gear, with Jerry looking amazing at 60 in her one-piece bathing suit.
Regardless of what some would call her questionable taste in men, Jerry is certainly doing a great job of proving that women can still be stylish and gorgeous later in life.
The former model wore a navy blue bathing suit in a halter neck style with ruching all over.
While she look lovely and demure, it was Rupert who left little to the imagination, letting it all hang out in his swim shorts.
At 85 years old, many have come out in praise of him saying it looks like he keeps himself fit and healthy and in shape.
Others weren't so kind.
"My eyes!" wrote one commenter. "I wish I could unsee this."
The couple have attracted a lot of attention since their marriage – deciding to wed after three months of dating.
While some have accused them of having a 'fake' relationship, others have said it's nice to see that it's possible to find love later in life.
Are you a fan of Rupert and Jerry's? Is their relationship genuine? Do you like Jerry's beach style?
Comments