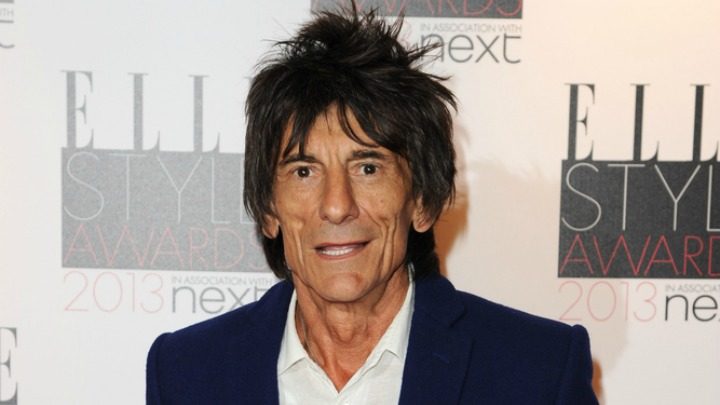 The Rolling Stones are on baby sitting duties again!
Rocker Ronnie Wood and his wife Sally Humphreys welcomed twin girls into the world over night, with a representative for the star saying they were absolutely delighted.
"Ronnie & Sally Wood are delighted to announce the birth of their twins Gracie Jane (6lb) & Alice Rose (5.7lb)," the statement read.
"The girls arrived on 30 May at 22:30 and all are doing brilliantly. The babies are perfect."
Ronnie is already a father to four and has two grandchildren as well, which have been keeping him busy for the past few years.
Now though, it looks like most of his time will be devoted to looking after his two new girls.
"Sally and I are really excited and I can't wait to be rocking them to sleep and changing their nappies and going through it all again," he said.
He'll have plenty of help from his bandmates, with Ronnie saying he is already calling Mick Jagger 'Nanny Mick'.
"The Rolling Stones are all thrilled. Keith loves kids, so he's excited, and Mick keeps telling me to give him a year and then he'll be our nanny so now we're calling him 'Nanny Mick'," he said.
"The Stones are one big family. It's all about the kids. In this tour, everyone's been there."
Ronnie isn't the only star to embrace parenthood at a late age. Earlier this year, Alec Baldwin announced he would became a dad again for the third time in three years at age 58.
Only a few weeks ago, Janet Jackson announced she is pregnant for the first time at 50 years old.
All of the high-profile announcements caused debate around the world, with many people asking: how old is too old to become a parent?
As far as Ronnie is concerned, you can never be too old saying his friend Rod Stewart – who is a father of eight – inspired him to go back for another round.
"Yes, the person who incited this riot is Rod," he said.
"As soon as I met Sally, he was on at me to propose. Then, as soon as we got married, he started telling us we had to have babies.
"He and Penny [Lancaster; Rod's wife] have been complete mother hens since we first told them."
Do you think you can be too old to become a parent again? Would you consider having another child at your age if it were possible?
Comments