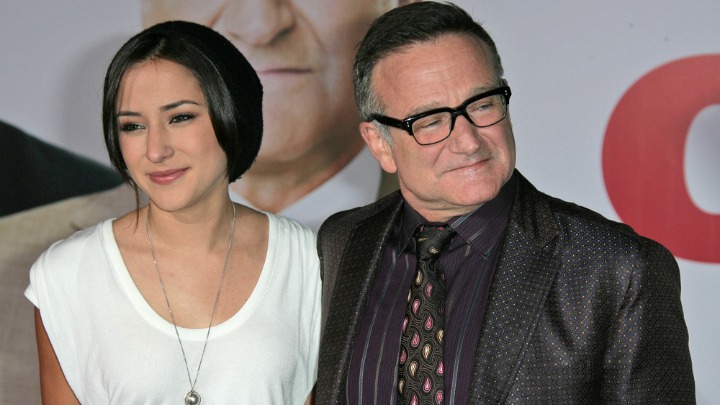 It's hard to believe that a little less than two years ago Robin Williams passed away, and while we lost an acting and comedy icon three kids lost their dad.
On Thursday, July 21, Zelda Williams made a heartfelt tribute to her father on her Instagram account in recognition of Robin's 65th birthday, and in doing so she reminded us all of the pain one can feel when a loved one goes away.
Referring to the star of films such as Mrs Doubtfire, Patch Adams and Good Morning Vietnam as 'Poppo', Zelda let her dad know that she was thinking of him.
"Still not really sure what to do on days like today… I know I can't give you a present anymore, but I guess that means I'll just have to keep giving them in your name instead," the 26-year-old writes.
She went on to detail the causes she had been helping in honour of her father — rescue dogs, people suffering from disabilities and the wounded veterans of the United States — by donating to the charity Freedom Service Dogs.
"Happy birthday Poppo. Shasha, Zakky, Codeman and I all love you and miss you like crazy. Xo," Zelda wrote alongside a photograph of herself as a child with her brothers Zak, now 33, and Cody, now 24, with Robin.
The Dead Poet's Society star took his own life in August 2014 at his home in California. It was thought at the time he was battling depression, but later his widow Susan Schneider revealed the actor, then 63, was suffering from Lewy body dementia.
How do you remember you departed loved ones? Were you a fan of Robin Williams? Tell us your favourite film or television show.
Comments