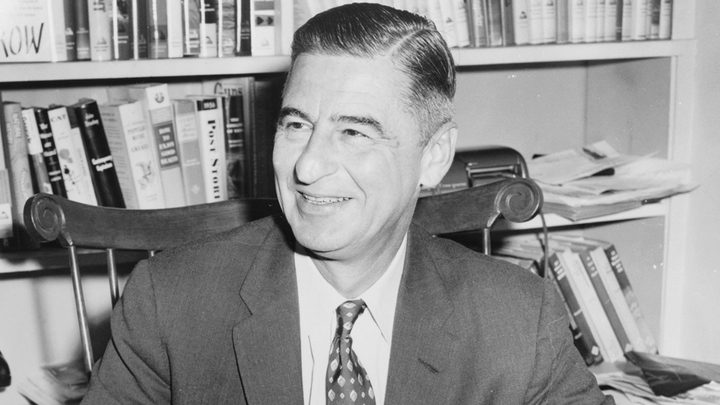 It was 85 years ago that the first published work of Dr Seuss was credited. No, it wasn't Horton Hears a Who! or even The Cat in the Hat. It was a little-known book called The Pocket Book of Boners which was a collection of short jokes, humorous observations, and illustrations that are very Seussian.
In 1937, the good Doctor wrote And to Think That I Saw It on Mulberry Street and a bonafide icon had arrived. The years that followed brought his most notable work including the aforementioned The Cat in the Hat, Geen Eggs and Ham, The Lorax, until his final book, Oh, the Places You'll Go! was published in 1990.
Outside of his bibliography Dr Seuss, real name Theodor Seuss Geisel, was a generous benefactor to his university alma mater Dartmouth University, key in tackling illiteracy in children, and political satirist. During the Watergate scandal of the early 70s, Geisel took one of his children's books and altered it into the now famous Richard M. Nixon, Will You Please Go Now!.
Geisel's accomplishments are impressive with a Pulitzer Prize, a Peabody Award, two Academy Awards, two Emmy Awards, the Laura Ingalls Wilder Medal, a star on the Hollywood Walk of Fame, and an honorary doctorate from Dartmouth.
Theodor Geisel left an indomitable mark on the literary world and helped many children discover the wonder of the written word. He also caused many parents reading the material to say "What is THAT word?". He taught us all.
What is your favourite Dr Seuss book or character? Do you have a favourite Seuss word?
Comments