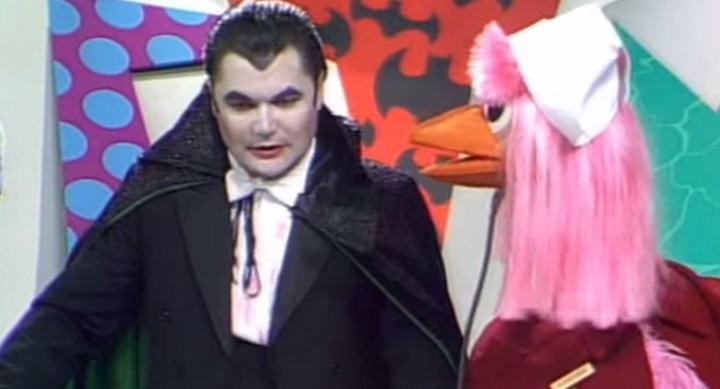 If it were this time 15 years ago, we would have last night watched Hey Hey, It's Saturday with Daryl Somers. But now on Saturday nights you'll find re-runs instead of good old fashioned family variety shows. It feels like reality TV has replaced these quality programs so tonight we will look back at our favourite Australia TV variety shows:
Hey Hey It's Saturday
This Saturday ran for 27 years and was a staple in our weekly TV schedule. It finished up in 1999 but we still have fond memories of Red Faces and Pluck-a-Duck
The Graham Kennedy Show
Australian TV legend, 'The King' Graham Kennedy hosted his own show for 4 seasons until he was taken off air following an on-air "crow-call" incident. Nevertheless, his show is part of television history!
In Melbourne Tonight
Before The Graham Kennedy was IMT, led by The King himself. It was on air for 13 years from 1957 to 1970 and was one of the key shows to broadcast on Australian TV
Penthouse Club
Do you remember this weekly variety program from 1970? It was hosted by Mary Hardy and Michael Williamson:
The Mike Walsh Show
This afternoon show launched the career of Jeanne Little and won a stack of Logies in its 11 year run
The Don Lane Show
We claimed him as our own and Don Lane was one of the most beloved hosts on Australian TV ever. His self-titled show lasted for 11 years

What was your favourite variety show? When did you watch and with who? And what was the most memorable moment? Join in the nostalgia tonight….
Comments