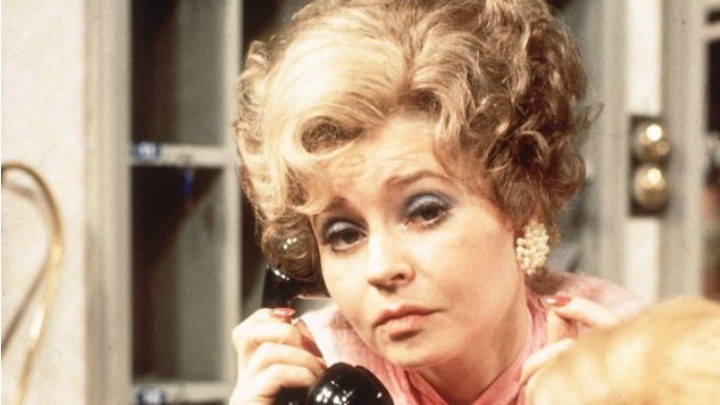 The actress we all know and love as Sybil Fawlty from Fawlty Towers, Prunella Scales, is suffering from a slow-moving form of dementia, and her husband, fellow veteran actor Timothy West has spoken openly about the heartbreak he feels, along with the brave way Ms Scales is battling the disease.
Mr West appeared on Piers Morgan's Life Stories TV show spoke about how much he still loves his wife, and the things he finds hardest about her condition.
Mr West said, "The sad thing is, you just watch the gradual disappearance of the person you knew and loved and were very close to.
"A lot of her has left, but we still enjoy life and there's still a lot Pru is able to enjoy and we are able to do together."
Ms Scales, 83, has been open about the fact she suffers from a form of dementia for a number of years, but Mr West, who is 81, knew something wasn't right long before that. He said he first realised Ms Scales wasn't functioning as normal 15 years ago as she performed on stage.
"It has stunned everyone that it's developed so slowly. It was a play that Pru was in at Greenwich," he said. "It wasn't that Pru had forgotten her lines or didn't say them properly, it was that I could see her thinking.
"I knew there was something wrong — for quite a long time we didn't know what it was."
Despite the disease, Ms Scales continues to work, recording radio scripts and appearing just last year in a travel show with her husband. The show was praised not only for its travel content, but for showing that people can lead their lives, even when suffering dementia.
"It's not Alzheimer's," explains Mr West, "it's a related kind of dementia. It develops very gradually.
"If you live from day to day then it's manageable, but it's when you start thinking about the past — What a shame she can't do that any more, or she can't appreciate that any more or we can't talk about that any more — then it's sad.
"We have been so lucky, and we are still so lucky to do things like the canal series — that we can still do things which are contributing to each other," he said.
Mr West did say that it was difficult for he and his wife to hold conversations – for example, if they see a play or a movie, they can't really talk about it afterwards because Ms Scales is hazy on the details.
But he says she has met the disease head-on.
"She is somebody who realises that to keep going is tremendously important," he said. "She values an awful lot of things about our life — our house and our garden, she's a very good gardener. And our family — we have such a big family now. I became a great-grandfather the other day."
The couple has been married for 52 years and Ms Scales was in the audience during the interview for the show. She recorded a message for her husband, saying, "Tim is just a lovely person. I continue to find him challenging, attractive and wise. One way or another we have lasted – we understand each other."
Mr West says the couple never considered keeping Ms Scales condition a secret, but decided instead to speak out and share their experiences. 
"In a way it is [difficult to talk about], but not to would be dishonest. Enough people know about it to say 'Why are they not mentioning this?'.
"It was my decision,' he said. 'I just thought it was unfair, stupid and dishonest not to mention it and not to keep people abreast of it."
No matter what comes next, Mr West says there is one determining factor:
"We are essential to each other. So long may it continue," he says.
Does it sadden you to hear about Prunella Scales' condition? Has your life been touched by dementia?
Comments