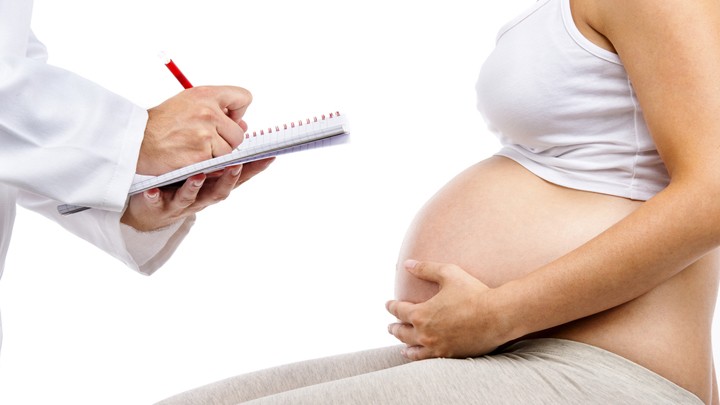 She's a former glamour model and mother of five, but Katie Price has angered some and received praise from others about her views on abortion and disability.
Katie (or Jordan as she used to be known) is the mother to Harvey – he's 14 and is blind, has autism, suffers from Prader-Willi syndrome which makes him gain weight, and he has ADHD. Looking back, the 37-year-old has controversially said she would have had an abortion had she known about the adversity he would suffer. She was just 23 when she become the sole carer of her little boy.
She was discussing living with children who are disabled on UK talk show Loose Women, and revealed she wasn't prepared for Harvey as a young mother.
"I was young when I had Harvey and I admit it: If I'd have known he was blind when I had him, as harsh as it sounds, I probably would have aborted him," she said.
But after caring for Harvey for 13 years, she clarified that she would never consider an abortion if she were to have another child with a disability.
"Now, no way," she said. "If I got pregnant again and they said they had disabilities I'd definitely keep it.
"I'd even adopt a child with disabilities. Until you're in that situation you don't know… [but I] would never change anything about Harvey".
"It's challenging but rewarding. I don't think anyone should be ashamed of a child with disabilities".
Viewers have shown support for the former model, saying she is a great mum and so honest.
Watching @MissKatiePrice talk about her son Harvey on @loosewomen. Very honest, very inspiring. She's a great mum.

— Piers Morgan (@piersmorgan) March 1, 2016
@loosewomen Love that @MissKatiePrice doesn't regard Harvey as tragic or heroic. He's just her eldest child who happens to have disabilities

— Gillian Craigie (@GillCraigie) March 1, 2016
Others have condemned her, however the overwhelming response was positive.
@MissKatiePrice @loosewomen I'm disabled and can go blind at any moment. My mum would never say this about me, it's an awful thing to say

— Gemma Shucksmith (@RWsessed) March 1, 2016
Katie took to social media after the episode aired to make sure her love and support for her son was clear:
I'm really upset people have taken out of context what I said on @loosewomen today. Harvey is my life and I am so proud of him! ❤️

— Katie Price (@MissKatiePrice) March 1, 2016
We want to know your thoughts today on the subject of abortion and disability. Is it right?
Comments