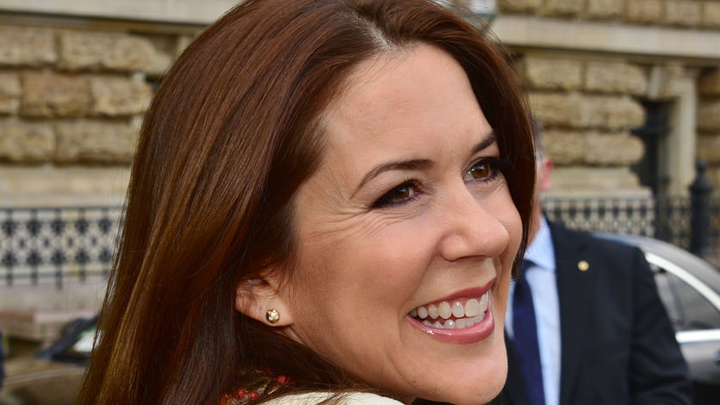 Can Crown Princess Mary of Denmark ever put a foot wrong? The gorgeous Australian looked incredible in a flattering purple dress this week as she hosted a dinner with her husband Crown Prince Frederik.
It was a complete 180 from Mary's last public photos – she was dressed head to toe in camouflage last week.
Prince Frederik and Princess Mary hosted a dinner at the Amalienborg Palace in Copenhagen, Denmark, and she looked radiant in the beautiful bright gown.
The Crown Princess of Denmark couldn't stop smiling as she wowed the room with her stunning figure and outfit choice.
Our very own Royal rarely puts a foot wrong when it comes to style, and has been on fashion pages around the world for her choices.
It's hard to believe she is 44 and a mother of four – her flawless complexion needs little makeup and her hair is glossy and refined.
Daily Mail reports Princess Mary has actually been seeing sporting this elegant frock before. She wore the bright dress in 2013 when she attended the INDEX Award in Helsingør.
Gotta love a girl who's thrifty!
Take a look at the photo below and tell us: do you love this look?
Comments