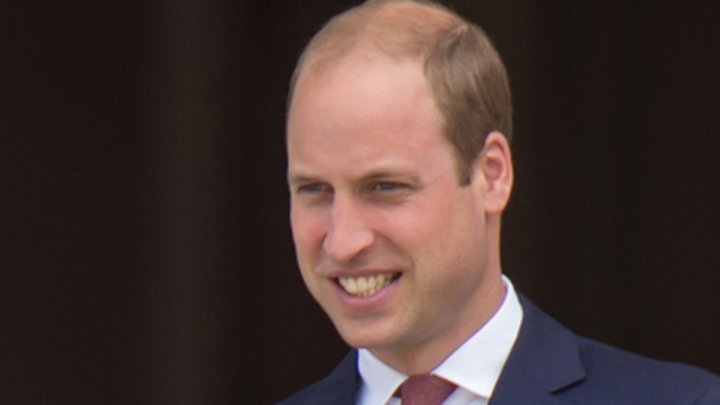 It's always sweet when you get a visit at work but it's not every day it's from your grandparents! Prince William welcomed his grandmother, Queen Elizabeth II and his grandfather, Prince Philip, to his base in Cambridge overnight.
The trained helicopter pilot almost didn't make his meeting with his Nan and Pop as he was called to an emergency just before they arrived. Luckily he was back just as they came in from their country residence in Sandringham.
He sweetly gave both his grandmother and grandfather a kiss and look proud as he escorted them around the grounds.
While it would've been nice if this was strictly a visit to see William, the Queen was there to formally open the East Anglian Air Ambulance charity's new operating base, the Egerton-Smith Centre, which is located at Cambridge Airport, reports People.
William showed his grandparents around his crew rest area and gave them a tour of one of the two HC145 helicopters that the East Anglian Air Ambulance charity runs from the base.
It was the start of a busy day for the Queen – she later invited new PM Theresa May to govern the United Kingdom, a traditional offering, which she accepted.
Tell us, have you ever seen where your grandkids work?
Comments