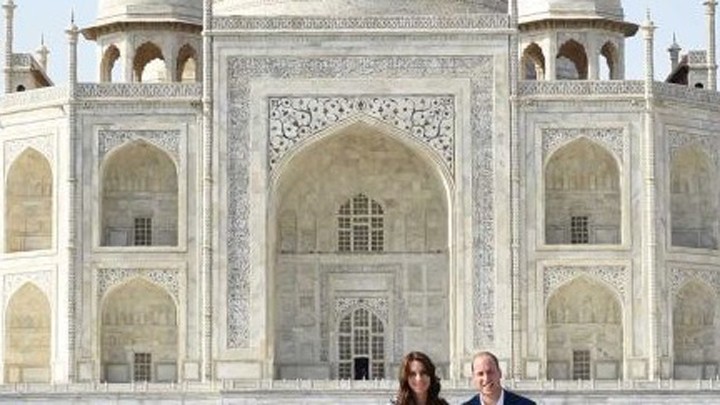 The Duke and Duchess of Cambridge have been doing a tour of India and surrounds this week, and now they've arrived at a very poignant spot on their itinerary: the Taj Mahal.
Not only is it one of the great wonders of the world, but this mausoleum in Agra, India was where Princess Diana had one of the most symbolic photos of her life taken in 1992. The image of an upset Diana, perhaps as she contemplated the end of her marriage to Prince Charles, was shown across the world.
Their marriage ended only a few months later.
Prince William and Princess Katherine chose to commemorate the photo of the late Diana by posing happily in front of the landmark, albeit with scaffolding seen in the background.
In multiple shots of the pair, they look relaxed and happy together, a bittersweet flashback to a time when William's mother was feeling the opposite.
It was the final day of the Royal couple's tour of India and Bhutan – and you can hardly tell there was a 41-degree heatwave when you look at the photo of Kate in her dress and Will in his suit!
Asked about her impression of the Taj Mahal, Kate could be heard saying: "It's really stunning", reports the ABC.
Take a look at the comparison photos and tell us, what are your memories of Princess Diana?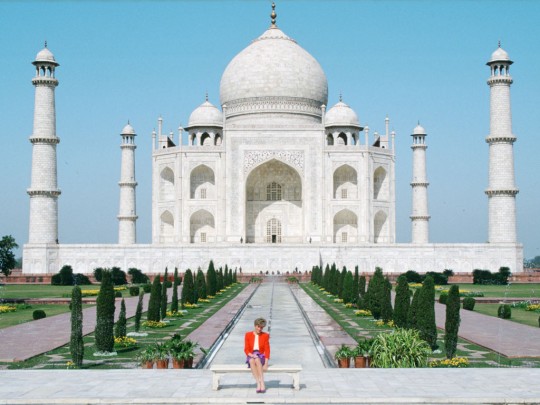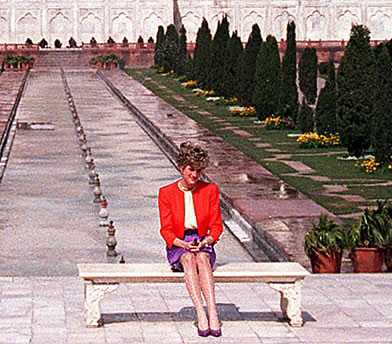 Comments