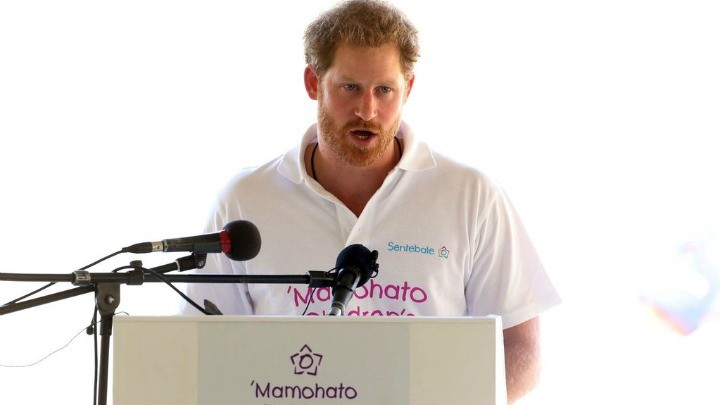 Prince Harry may have had a very different life to 15-year-old Mutsu Potsane, but he says he can understand some what his friend has gone through.
Mutsu lost both his parents to AIDS in Lesotho, a country where 23 per cent of the population are living with HIV. He first met the boy when he was just four and was deeply moved by his story and spirit.
Together they planted a peach tree and formed a lasting bond.
Yesterday, Prince Harry was in Lesotho again for the opening of a dining room in the Mamohato Children's Centre that he helped set up. He and Mutsu embraced warmly then hung out together as they toured the facility with Prince Seeiso of Lesotho.
Reunited! The embrace between Prince Harry and African orphan friend will warm your heart ❤️ https://t.co/uNmXlNBUfK pic.twitter.com/eq4CG241Ew

— People magazine (@people) November 26, 2015
In a speech, Harry said that while he had lived a vastly different life from Mutsu and other orphans in Lesotho, "nonetheless, we shared a similar feeling of loss, having a loved one, in my case a parent, snatched away so suddenly. I, like them, knew there would always be a gaping hole that could never be filled."
Remembering when Mutsu and Prince Harry first met, Kensington Palace released this letter written by the young African updating him about his exams and remembering the time they first met.
"I feel very happily when I dream I remember about you because you have being with me from my childhood and you have bought me the blue gumboots," it says.
The dining room at the centre is named the Diana, Prince of Wales Hall.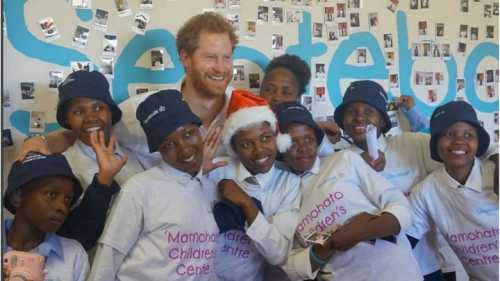 Are you proud to see Prince Harry carrying on his mother's work? Does it surprise you that he has maintained a friendship with this young African boy? 
Comments