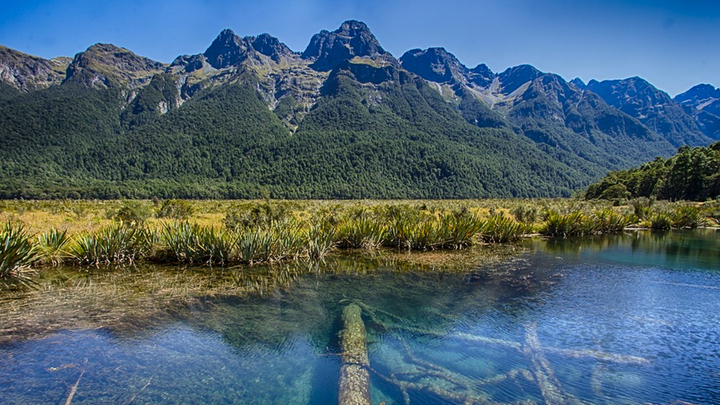 Ready for a holiday? Want to not spend 20 hours on a plane but still find somewhere magical? Then it might be time to spend some time with our Kiwi friends in beautiful New Zealand.
There is a reason that The Lord of the Rings movies filmed in New Zealand, and it's because there are places of fantasy worlds on ours. The beautiful coast lines, the majestic mountains, and the refreshing hot springs, New Zealand, has it all.
If you are on a budget or looking for a different type of holiday, backpacking across New Zealand might be just the right fit for you. It's a myth that backpacking is for University students, and it's the best way to immerse yourself in the country.
Travelling to New Zealand in the summer months means you can take in fantastic hiking, swimming and enjoy the warm days while you explore at your pace. The winter might be a bit chilly to walk, but if you end of at a ski field, then you are in for some amazing times.
There isn't even need to hire a car, as hitch hiking in New Zealand is a cost-effective and acceptable method of travel for anyone. However, if there are more than one of you, it might be harder to catch a lift as locals might not have the room. Alternatively, you can hire a car, van, or camper van and take your time going to the destination to destination enjoying all that New Zealand has to offer. When you take into consideration that there are plenty of public lands that you are allowed to camp over night on, then a camper van might be an ideal way to take in New Zealand.
It might sound scary to chuck on a backpack and go walkabout in NZ, but it is one of the top ten safest counties in the world to visit or live for a reason. Plus, as one over 60 backpackers put it on a Lonely Planet forum post "Until you're too bloody old to perform, keep doing it. Age only heightens the experience".
Have you backpacked recently? Is this an adventure that you are willing to give a try? Have you done it?
Comments