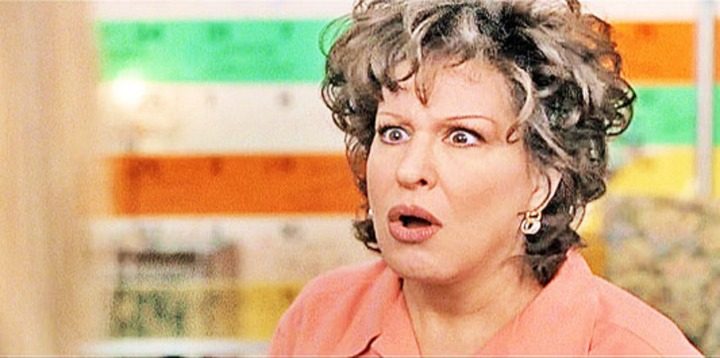 Bette Midler fans get ready… One of her biggest and best movies is set for a huge remake almost 30 years after it was first released.
'Beaches', the role that won Bette huge acclaim and success, is being remade and will star Idina Menzel as CC.
If you have grandchildren, you probably know Idina as the voice of Elsa of the Disney movie 'Frozen'.
Now, Idina faces the unenviable task of trying to match Bette's brilliance as CC.
So far, Bette has stayed quiet on the announcement, choosing instead to announce that she will be a guest judge on The Voice in America next season. (How lucky are those contestants?!)
'Beaches' included the massive hits 'Wind Beneath My Wings' and 'The Glory of Love' and moved millions of people to tears with its gut-wrenching tale about the life-long friendship between two women.
Bette won Record of the Year and Song of the Year at the 1990 Grammys for 'Wind Beneath My Wings' stole the show with an epic performance.
The remake of the movie is set to be released next year, with fans already waiting on the edge of their seat for the release date.
Some are calling for Bette to have a special appearance in the movie, saying it just won't be the same without her!
Did Beaches make you cry? Have you watched Frozen with your grandkids?
Comments