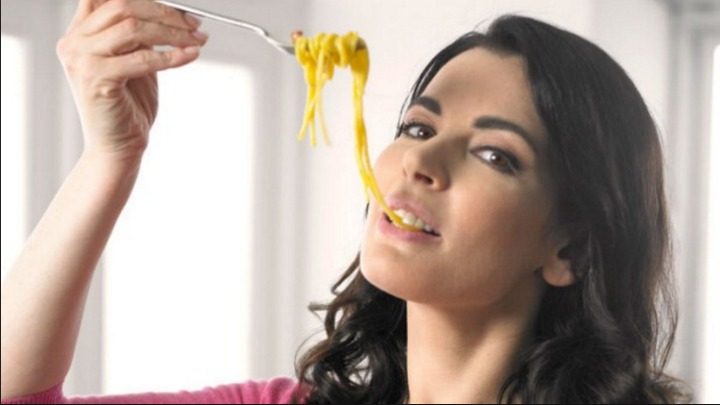 Nigella Lawson has been hailed as the modern-day queen on the kitchen.
The self-described domestic goddess is beloved by fans around the world for her quick wit, sharp tongue and openness about her love of good old-fashioned home cooking.
Nigella is currently appearing on our screens as a guest judge on MasterChef and has said that she has Australia to thank for introducing her to one of her all-time favourite foods: avocado on toast.
"Australia is the country that introduced me to avocado toast, even better sometimes with vegemite," she told News Corp, before adding, "it's been good to me" with a sly smile.
Earlier this year, Nigella copped major backlash after she showed viewers on her TV series 'Simply Nigella' how to make avocado on toast.
People watched in disbelief as she popped a piece of bread into the toaster before spending a few minutes scooping avocado out of its skin and mashing it in a bowl.
She then spread the avo mash over the toast and declared it a truly excellent recipe.
"She'll be teaching us how to make a cuppa next!" said one bemused viewer.
"Nigella is a cooking goddess and, yes, I love avocado on toast but I don't need a recipe for it in 2015," said another.
"Am I really watching Nigella tell me how to cook toast?" asked one fan.
I have loved Nigella the whole of my adult life but avocado toast?

— Anna McNally (@annamcnally) November 2, 2015
Nigella's making avocado on toast. Groundbreaking.

— Ronnie Joice (@ronniejoice) November 2, 2015
New Nigella Lawson cookery show feels beyond parody. So far she's mashed up an avocado and looked at some holiday photos. #nigella

— Dave Harte (@daveharte) November 2, 2015
Nigella returns to TV tonight with a recipe for… avocado on toast. Next week: a cup of tea

— Alice Jones (@alicevjones) November 2, 2015
The segment generated thousands of comments on social media and was covered by media outlets around the world.
It looks like Nigella had the last laugh though, with her book sales spiking by 30 per cent after all the attention!
Nigella has previously spoken about how much she loves Australia and Australian food, saying we have some of the best produces and local food she has ever come across.
Are you a fan of Nigella? Do you own any of her books or watch her shows?
Comments