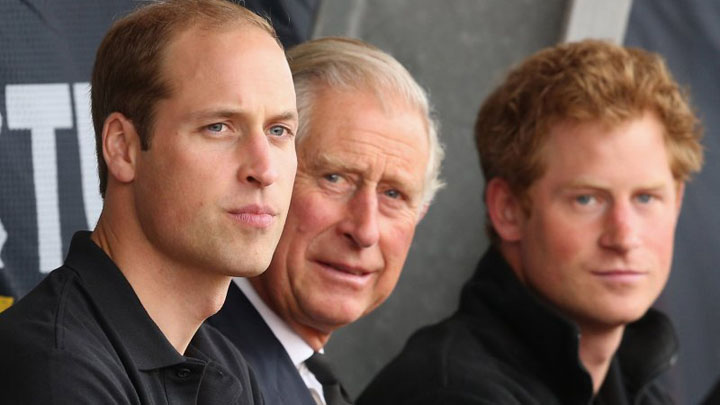 They might be royals but Prince Harry and Prince William have a dad like any other – and an embarrassing one at that.
It's already a mouthful to say their dad, Prince Charles' full title – His Royal Highness Prince Charles, Prince of Wales, Earl of Chester, Duke of Cornwall, Duke of Rothesay, Earl of Carrick, Baron of Renfrew, Lord of the Isles and Prince and Great Steward of Scotland – but the boys assure the world that he is just a daggy dad like any other.
In an intimate new documentary with UK TV presenters Ant and Dec about the Prince's Trust, the young princes share how they really feel about their sole parent.
"Even when we said yes, we had no idea how it would all turn out, that we'd be with [Prince Charles] on and off for a year and how unbelievable it would be,' said Dec.
In the 90-minute film, William and Harry talk candidly of their father's habit of 'rabbiting on' and recall how he used to embarrass them by laughing at the wrong moments when he would visit them at school, reports the Daily Mail.
Prince William told the hosts a story about Prince Charles and Prince Philip saw him in a school play – the special effects malfunctioned and the two men howled laughing. He says it is a family trait to find it amusing 'when things go wrong'.
William and Harry also described how Charles loves writing numbers of letters by hand from his study – but say his writing gets harder to read towards the end of the day as he becomes more tired. The princes are never sure if they're being praised or told off! Apparently the letters Charles sends to Government Ministers are infamously known as 'black spider memos' because of his handwriting.
The documentary, titled "When Ant And Dec Met The Prince: 40 Years Of The Prince's Trust", centres around Prince Charles' community work. Another interesting anecdote comes directly from the Duke of Cornwall himself: he admitted that he has yet to change one of his grandchildren's nappies, but assures himself that they will be around 'to look after me when I am doddering about'.
Ant and Dec had a little trouble communicating with the eloquent prince, saying 'I think he may have had a few issues with [my accent]. I would ask him a question and sometimes he would just smile'!
Tell us, did you have an embarrassing dad too? Will you be watching the documentary?
Comments