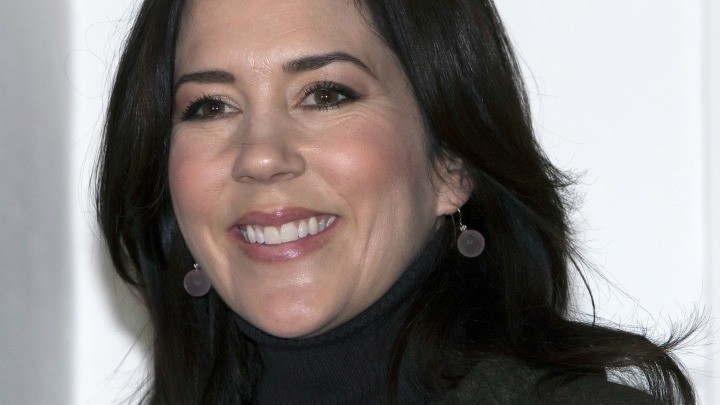 Princess Mary is known for being an active and involved parent, and these latest candid photos are further proof.
The 44-year-old royal took her twins, Prince Vincent and Princess Josephine, out for a bike-ride despite freezing Danish weather. They were even joined by the royal pooch, Ziggy!
Vincent and Josephine have recently celebrated their fifth birthday, so training wheels are still firmly in place on each of their bikes. Cute!
Aren't these photographs lovely? Isn't it good to see Princess Mary enjoying quality family time?
#Crown #Princess Mary of Denmark riding her bike in #Parajumpers pic.twitter.com/eOMRN4caTI

— Parajumpers (@Parajumpers_PJS) January 28, 2016
Crown Princess Mary of Denmark spends quality time with the twins https://t.co/GvWS5bKljc

— TheDenmarkHub (@TheDenmarkHub) February 13, 2016
We've seen Princess Mary enjoy cycling in Denmark's summertime too!

Cycling is in Denmark also a Royal issue – HRH Princess Mary picks up the children from Kindergarten on her bike: http://t.co/LRRkw2xkzj

— Dänische Botschaft (@Daenemark_in_DE) September 24, 2015
Comments