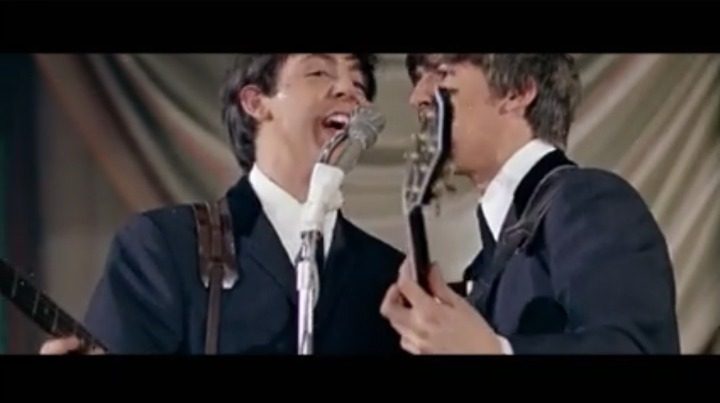 It's been 54 years since The Beatles released their first single 'Love Me Do' and the phenomenon isn't over yet!
In happy news for fans today, the trailer for the new documentary about the Liverpool friends has been released and it looks amazing.
The movie is directed by former 'Happy Days' star – and acclaimed director – Ron Howard (who played Richie on the show) and features a whole heap of never before seen footage of the band as they travelled the world with their music.
Not only that, it also has interviews with Paul McCartney and Ringo Starr as they reminisce about their days on the road and their dear friends John Lennon and George Harrison.
Named 'The Beatles: Eight Days A Week – The Touring Years', the doco focusses on the first part of The Beatles' career (1962-1966) – the period in which they toured and captured the world's acclaim.
It shows amazing insight into how the band made their decisions and created their music together and shows us just how talented they all were as musicians in their own right.
Spanning the length of their entire touring career, you'll get to see the four young Beatles playing at The Cavern Club in Liverpool all the way through to their last concert at Candlestick Park in San Francisco in 1966.
It looks incredibly touching and reminds us of just how big an impact they had on music and our lives.
It's set to be released in September, so clear a space in your calendar!
Are you a fan of The Beatles? Who was your favourite Beatle when you were growing up?
Comments