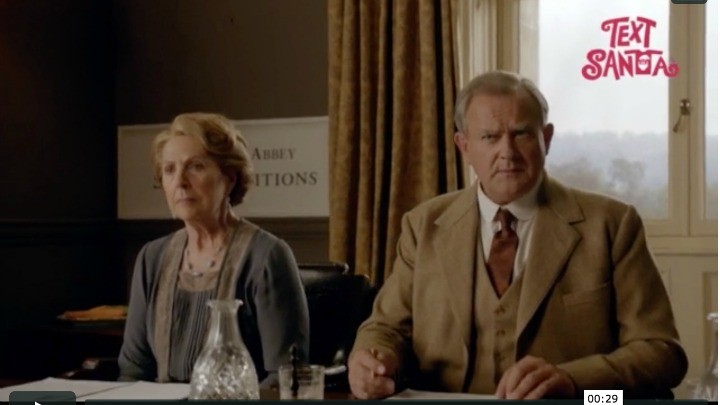 Could it be? A murder at Downton Abbey? Brenda Blethyn joins the cast of our favourite period drama in a surprise murder investigation – but who did it? Was it the butler? And who has been murdered?
Don't worry, this is not a spoiler for the final series of the beautiful period drama we know and love. All-round good sports, the cast of Downton has teamed up with a UK charity to bring us a special spoof episode that features Brenda Blethyn's DCI Vera Stanhope, who is unexpectedly called in to investigate a murder.
ITV has released this clip of the sketch, in which Hugh Bonneville's Lord Grantham and Penelope Wilton's Mrs Crawley are auditioning Father Christmases.
DCI Stanhope stalks in and announces,  "DCI Stanhope Northumberland and City police, I'm here to investigate the murder."
"there hasn't been a murder," says Lord Grantham.
"It's a stately home, there's always been a murder," quips the detective.
The full sketch will air on December 18 and is in support of Text Santa Christmas Jumper Day, which raises money for various British charities at Christmas time.
Here's the clip, looks like a lot of fun!
Are you a Downton fan? Will you be sad to see the series wrap up at the end of the year?
Comments