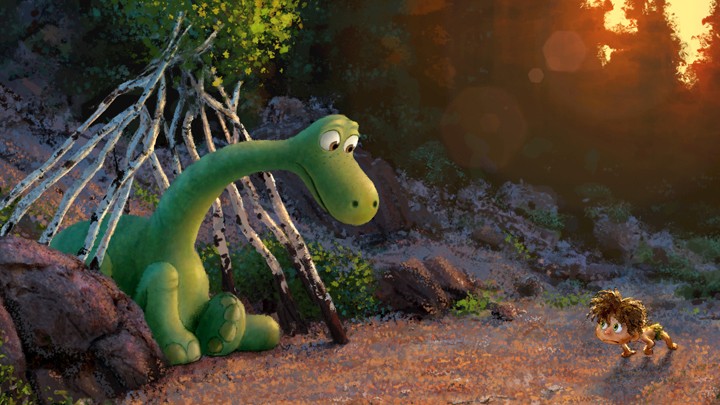 If you're looking for a great film to see with your grandkids, it's hard to go wrong with a film by Pixar. Their computer-animated stories are crafted with the utmost love and sincerity – not to mention a surprising amount of maturity.
The majority of their movies will have a message that can genuinely shape any viewer – young or old – for the better.
Last year's Inside Out taught countless children around the world a vital message: It's okay to be sad sometimes. You won't always be in control of your own emotions, and that's perfectly natural.
Sometimes the message will be squarely aimed at us "bigger kids" in the audience. Up was a devastatingly sweet look at dealing with regrets at the end of one's life. And for all its gleeful entertainment value, Finding Nemo is essentially a look at parenthood; on learning to let your children grow up.
Their latest effort, The Good Dinosaur, might more on the "kid friendly" end of the spectrum, but it has some very valuable things to say about living with, accepting and overcoming fear.
The premise is a very clever one: imagine a world in which that asteroid had never hit the Earth 65 million years ago. Imagine if dinosaurs had continued to evolve over the millennia, achieving human-like intelligence long before humans themselves.
When Arlo, a young Apatosaurus, is separated from his family, he finds comfort and friendship in "Spot", a young, animalistic human boy who effectively becomes his pet.
It's a very fun reversal of the "boy and his dog" story, with the two learning to communicate and bond without a common language.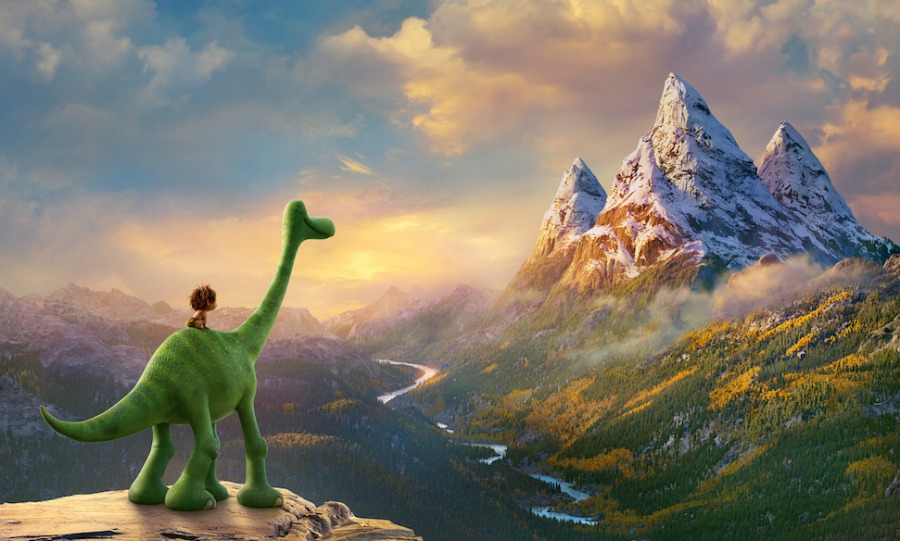 But how does it rate on the "day out with the grandkids" scale? To find out, we sent Starts at 60 reader Linda Van der Merwe to a special Event Cinemas screening of The Good Dinosaur with her two grandsons.
"We thoroughly enjoyed it", she said. "The animation was done beautifully and the scenery superb".
Grandmother and grandsons alike were very impressed with the "beautiful, long-lasting friendship" between the two main characters.
Her grandkids absolutely adored "Spot the Dog", and "loved the way he and the dinosaur became best friends".
"These two took care of each other when they got into trouble.  While the little dinosaur had got lost when he fell into the river, he and Spot were trying to find home… The journey was full of excitement and danger and confronting issues".
"My grandkids were both so happy to have seen it".

The Good Dinosaur is currently screening at Event Cinemas – now offering $8.50 movie tickets for senior members. Click here to make a booking, or here to learn more about their over-60s discounts.
Comments