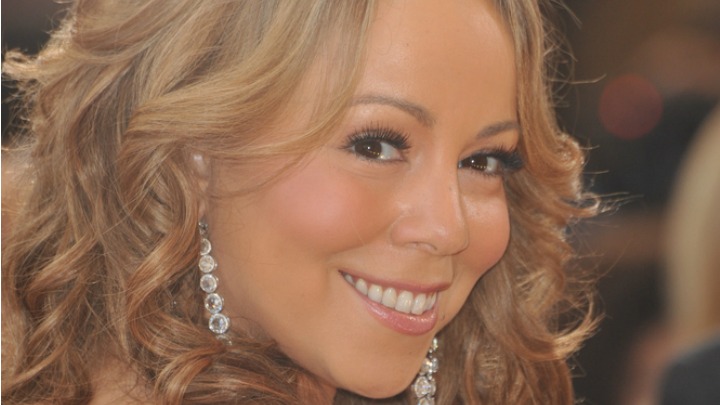 Mariah Carey isn't afraid to draw attention to herself with a risky outfit and her latest outfit choice proves just that!
The singer hit the town with her Aussie fiancé James Packer in nothing more than fishnet tights, a black nightie and heels.
While Mariah was dressed to impress, James looked decidedly daggy next to her in track pants and sneakers.
The look is just the latest in a series of revealing get ups for Mariah, who has been showing off what the good Lord gave her with all the energy she can muster.
She has posted a series of outfits to her Instagram page – each more revealing than the last.
At 46, she seems to be loving her new sense of style and her partner, with James regularly appearing in the photos with her.
A photo posted by Mariah Carey (@mariahcarey) on
A photo posted by Mariah Carey (@mariahcarey) on
Only a couple of weeks ago Mariah hit the red carpet in her most daring look yet, wearing a lacy corset, thigh-high stockings and not much else!
While some have praised her new look, others say they'd rather she put her clothes back on and leave the undergarments to the bedroom.
"Put some clothes on, please," wrote one commenter.
"No taste what so ever….with her money and figure, she could have rocked it, but instead she mocked it!!" said another.
What do you think? Is Mariah looking good? Or, should she cover up?
Comments