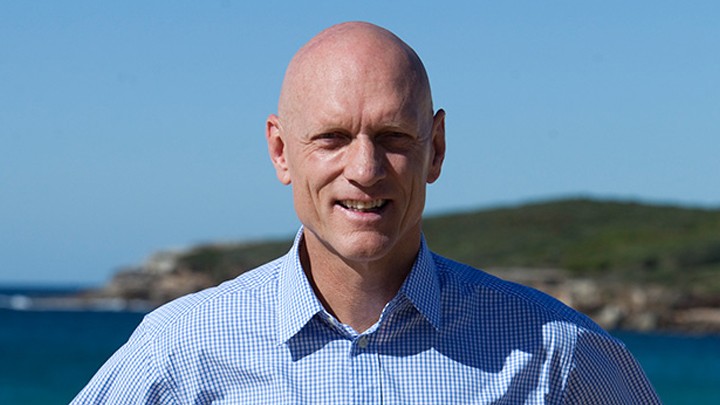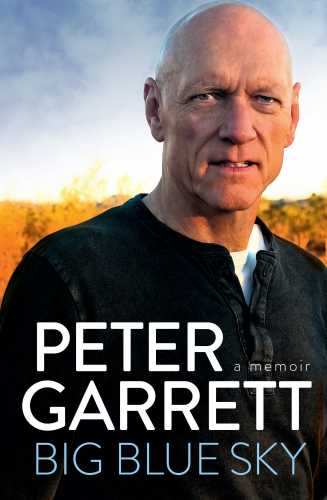 The provocative, entertaining, impassioned and inspiring memoir of Midnight Oil frontman, environmental activist and politician – a truly remarkable Australian.
Peter Garrett's music does not appeal to me and I can't believe anyone told him to dance on stage. Do you remember the pyjamas at the closing ceremony of the Sydney Olympics?
BUT as the federal member for Kingsford Smith it was impossible not to see how much he was admired in his electorate. An Aunt of mine, not an easily impressed lady, was almost a stalker, going wherever she thought she might hear him speak – she admired his desire to leave a better world for her grand and great-grandchildren.
Now we have an opportunity to learn more about Peter Garrett in his memoir Big Blue Sky.
Peter Garrett's life has been fully and passionately lived. A man of boundless energy, compassion, intelligence and creativity, he has already achieved enough to fill several lives.
From his idyllic childhood growing up in the northern suburbs of Sydney, to an early interest in equality and justice; from the height of 1960s culture shock at ANU to fronting iconic Australian band Midnight Oil; from his time as a galvanising activist for the environment to being the only unaligned Cabinet minister in two Labor governments, Garrett has an extraordinary story to tell.
He writes movingly about his lifelong mission to protect the environment and his connection with Aboriginal people, about his love for his family and his passion for our country: what it means to him and what it can become.
Provocative, entertaining, impassioned and inspiring, this memoir goes to the heart and soul of a remarkable Australian and raises questions crucial to us all.
Big Blue Sky by Peter Garrett is available now from Dymocks

Join the Starts at 60 Book Club for more great reading recommendations!

Comments