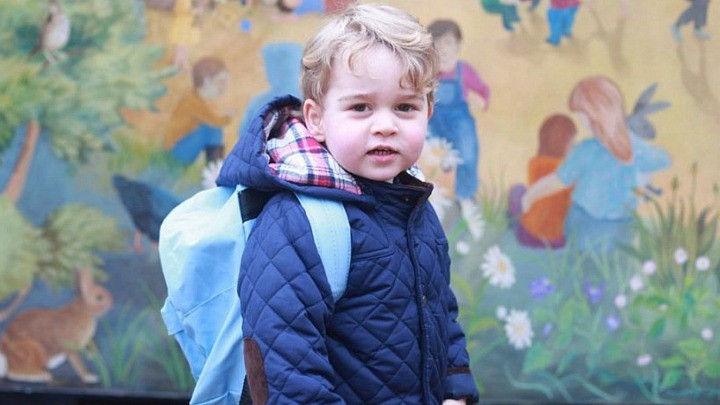 Most of us remember dreaming about what we would be when we grew up… A fireman, a doctor, an astronaut, a teacher… and the third in line to the thrown Prince George is proving he's no different.
His mother, the Duchess of Cambridge, attended a military event for the Royal Air Force Air Cadets at the weekend where she spoke candidly about her eldest's aspirations.
It turns out the young prince wants to be just like his father when he grows up and fly as a pilot for the military. Prince William is an ambulance pilot with the military and flies helicopters to emergency scenes.
Kate took the time to chat with the cadets and other military personnel and told them she had shown George a picture of the Spitfire fighter planes after a royal engagement, reports People.
Kate reportedly told 19-year -old cadet Lucinda Conder that George was hooked from the moment he saw the photo, saying: "He is now obsessed with the air cadets and wants to join".
No doubt Prince William will be thrilled his son wants to follow in his footsteps and serve his country in such an admirable way.
If only we were all as certain about the future as George!
What do you think about George's career aspirations? What did you want to be when you grew up?
Comments