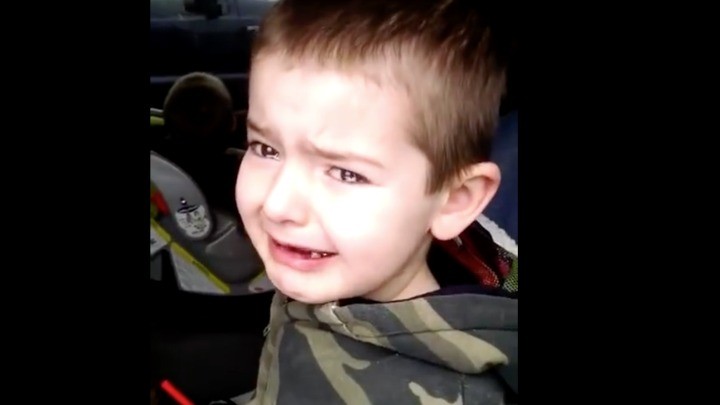 The parents of four-year-old Max thought they had planned the ultimate surprise trip to the circus!
Instead of telling Max where they were taking him, they played a trick and told him they were going to visit a broccoli farm instead.
However cunning this may seem, it backfired totally when they broke the news to the excited little boy.
Max's father filmed his reaction to the news and the hilarious footage is going viral.
He posted on Reddit and YouTube, "We told our 4 year old that we had a surprise for him and said we were taking a trip to a broccoli farm so we could hide that we were going to the circus. This was the opposite of the reaction that we expected."
When his dad breaks the exciting news that they are actually at the circus Max starts crying, "Aw, I wanted to go to the broccoli farm," he says.
His dad even tries to get him excited about the circus by saying, "Wait Max, there's elephants!"
But not even that could cheer him up, he continued to sit in the car looking totally devastated – like they just told him Santa isn't real.
Dad ends by promising that they will "go to a broccoli farm next time".
Has something you said to your kids or grandkids ever backfired?
Watch his hilariously unexpected reaction in the video below:
*Do you have any funny stories about your grandkids or kids that you want to share? Submit them here.
Comments