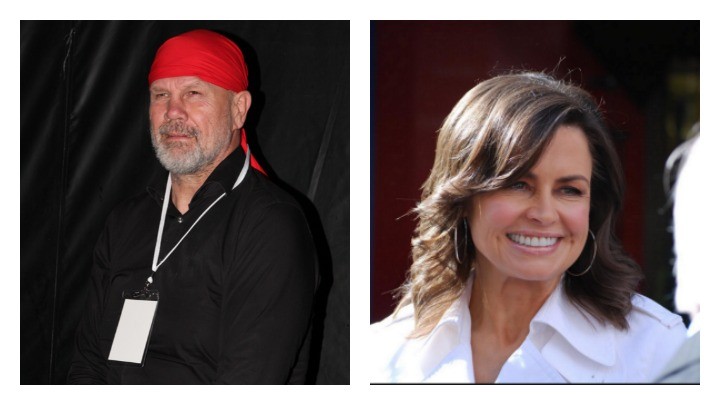 Anyone who is, or has been, married knows that it's not all peaches and cream 365 days a year.
Marriage can be tough, and it seems no one knows that better than Today show host Lisa Wilkinson and her husband Peter FitzSimons.
Peter has spoken openly about their relationship and about how some days are most definitely worse than others.
"We have 50 blissful days. 300 pretty good days. And 15 shockers," Peter told podcast 'No Filter'.
"But as we've got older … 15 shockers are now down to three shockers [a year]," he said.
"This is probably too much information," the 54-year-old said several times in various iterations during the candid interview.
"I don't think I was ever a bad drunk, but I didn't mind a few wines. Now 18 months ago I just decided I'll stop drinking … now curiously [that's when the shockers got down to three].
"Again without going too hard into it, but I would say we don't have a hallmark greeting card relationship. We've got a bloody good relationship, though and we enjoy each other," he said.
Peter said he often thinks back to the relationship advice his brother gave him.
"[He said] a good relationship has to be like peeling an onion. You never want to get to the centre of the onion and understand this person … I still don't understand this person," he said, with a laugh.
Peter's honesty has been met with a largely positive reaction with many people praising him for his openness about the realities of married life.
Some people said they were sick of hearing celebrities talk about their lives as if everything was perfect and said it was refreshing to hear that at least one celebrity couple faces the same sorts of marital problems they do.
Lisa and Peter had a famously fast courtship, with the couple becoming engaged after only three months of dating.
They had a baby on the way three months after they wed and have now been married with three children for 25 years.
Can you relate to Peter's honesty about marriage?
Do you find marriage is a mix of good days and bad? How long have you been married for?
Comments