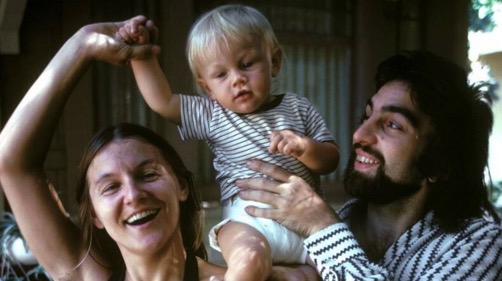 It's been merely a week since Leonardo Dicaprio won his first Oscar, but now it's his mother Irmelin whose in the spotlight.
A flashback photo of the actor and his parents from 1976 has been drawing a lot less 'aww's than 'eww's. So what are people so up in arms about? Well, Leo's mum's underarm hair.
Apparently not many people on the internet remember the 70s, but baby boomers can easily look at photos of that time and spot a number of hairy pits among themselves, and friends, without seeing the big deal.
After the photo was shared on 'History in Pictures' last week, it has had 13,000 shares and over 7,000 comments, most of which are aimed at whether or not Irmelin shaved her underarms and not how proud his parents must be and how far he's come.
One commenter hit back at critics, saying "Why does his mom have to shave? All women grow hair under their arms. This was a different time. This was normal. And women STILL DONT have to shave to appease you! She's not gross, only your irrelevant opinion is."
Leonardo has previously revealed his hippy upbringing and how he was raised in communes.
My dad always told me, 'Go out there, son, and whatever you do, I don't care if you're successful or not, just have an interesting life,' " Leonardo recently told Parade.
Leo credits his mother particularly for her endless dedication to getting him to and from auditions and school so he could achieve what he has. And her armpits had nothing to do with it!
Take a look at the photo and tell us, do you think Irmelin's armpits are a big deal? Did you do the same back in the 70s?
Comments