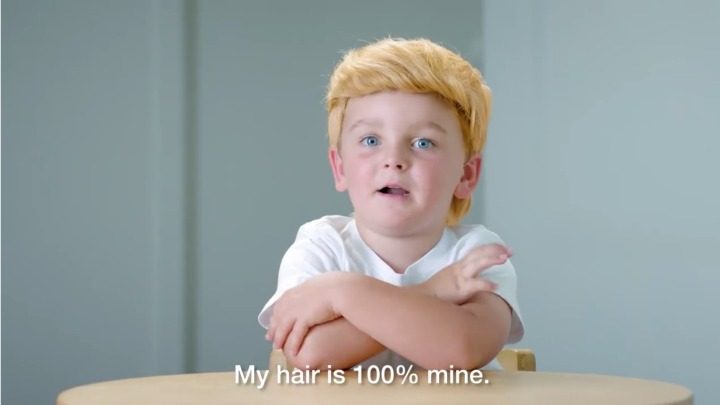 New Zealand have made a name for themselves when it comes to producing funny and witty ads and this new advertisement for a power company is no different!
Power NZ recruited a number of young kids to read some of US president hopeful Donald Trump's most infamous quotes.
The kids are dressed in wigs to imitate Trump's grandiose head of hair and stare straight down the camera with a straight face as they reel off his lines.
The video finishes with the tagline 'Power you can love' – a pointed dig at Trump's love for being the most powerful man in the room and his bid to secure one of the most powerful jobs in the world.
Some of the outrages quotes the kids read range from, "let me tell you, I am a very smart guy" to "my hair is 100% mine".
The ad has been a total hit for the company in New Zealand and has gone viral around the world since it was released.
The cute kids at the centre of the video may not know what they're talking about, but since no one usually knows what Trump is talking about anyway it all seems very fitting!
Did this video give you a laugh?
Catch our latest clip – Kiwi kids trumping Trump. Now that's power you CAN love. pic.twitter.com/rFHb6FAPyA

— Powershop NZ (@powershop) May 11, 2016
Comments