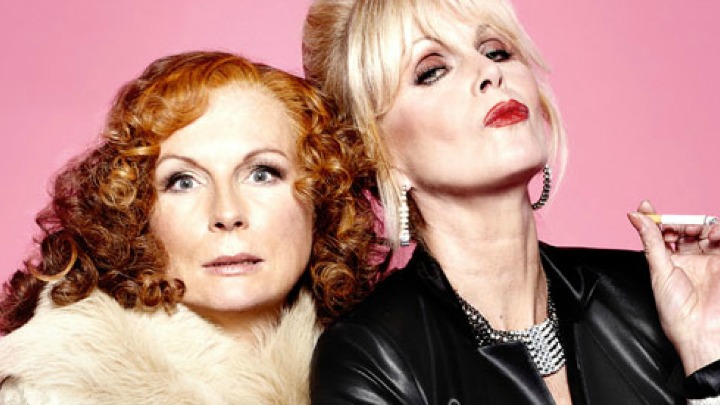 It's hard to believe that 24 years ago a couple of champagne-soaked fashionistas by the names of Edina Monsoon and Patsy hit our television screens and delighted us with their outrageous antics and appalling parenting.
Absolutely Fabulous is back!
The movie, set to be released in the coming month, sees Jennifer Saunders and Joanna Lumley return to their lead roles in a story line that has them killing off Kate Moss… Accidentally, of course!
"I think it's a bit crazy, what we've done. It's a jolly little romp, and it's just the ability to stick two fingers up and go, don't care!" Jennifer told the Daily Mail.
There are endless famous faces in this feature film, largely from the fashion industry, making it possible the hottest film in town.
The show's director, Mandie Fletcher says Jennifer Saunders has such respect "there is one red carpet scene where you sit and go, 'Is there anybody who's famous who's actually not on this red carpet?'".
Prepare to catch a glimpse of Joan Collins, Jon Hamm, Lulu, Jerry Hall, Stella McCartney and Australia's own Dame Edna Everage among the exhaustive list of stars.
The 'old cast' will be back in full – Julia Sawalha is reprising her role as Edina's daughter, Saffy, Jane Horrocks plays the dappy assistant, Bubbles, and June Whitfield is set to return as Mother.
Did you enjoy Absolutely Fabulous when it was on TV?
Comments