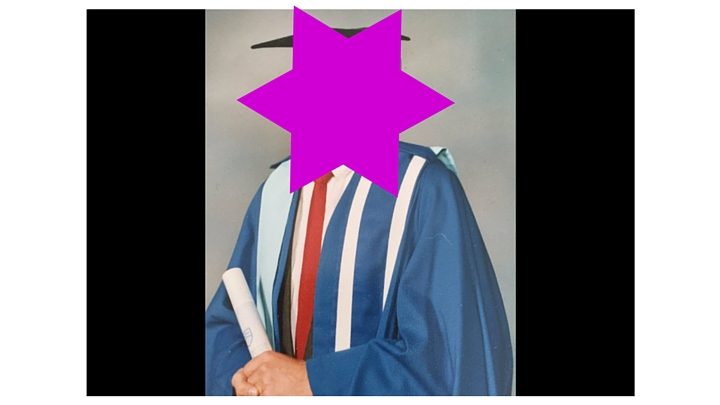 Hugh Jackman has taken to social media to bestow a throwback photo upon the world.
And the world sure is grateful!
The photo, which shows Hugh flashing that movie-star smile at the camera, has been shared and liked thousands of times since he uploaded it to Twitter.
Hugh graduated from University of Technology Sydney with a Bachelor of Arts degree in 1991 and it wasn't long before he started landing leading roles on the stage and the screen.
Congrats To The Graduating Class Of 2016! #ThrowbackThursday pic.twitter.com/KnxhwzD3Xa

— Hugh Jackman (@RealHughJackman) May 26, 2016
"Congratulations to the graduating class of 2016!" he wrote, referring to all the college students in America who are graduating this week.
Many people have said Hugh looks just like Today show host Karl Stefanovic in the photo, saying they could be brothers!
The Hollywood favourite regularly shares photos on his social media accounts, showing his fans what's going on behind the scenes and giving them an inside peek into his life.
He uploaded this photo from a play he did when he was younger, poking fun at his intense facial expression.
Yup, the rumors are true … @JimCarrey and I are twins. Circa I'm not telling! #ThrowbackThursday pic.twitter.com/fcuuWGcqz6

— Hugh Jackman (@RealHughJackman) May 5, 2016
Hugh is known as one of the nicest and most laid-back actors in Hollywood and has one fans around the world thanks to his generosity.
He and his wife Debora Lee Furness have two adopted children and run the Adopt Change organisation, working to improve adoption processes around the world and encourage people to consider bringing an adopted child into their own family.
Do you think Hugh and Karl look alike? Are you a fan of Hugh Jackman?
Comments