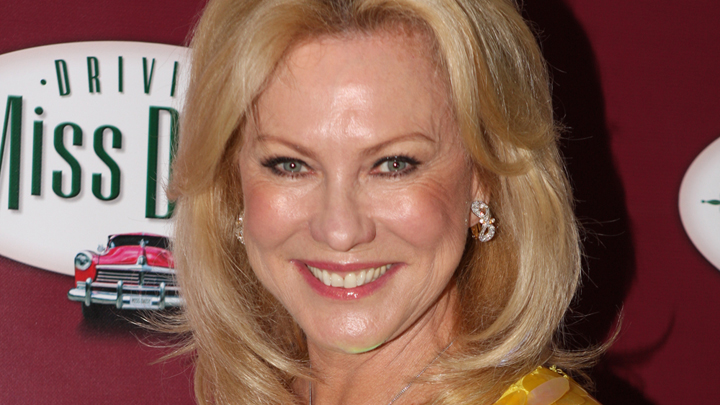 It's been a big year for Kerri-Anne Kennerley – we've delighted in seeing her again after a number of years away from the spotlight.
Not only has she opened up about her cancer battle and weight loss, the 62-year-old revealed her stunning bikini body and starred on Celebrity Apprentice.
She's shown no signs of slowing down, and her amazing new hairstyle and white outfit at last night's AACTA awards was testament to how far the former talk show host has come.
KAK shook off ageing stereotypes when she absolutely rocked a stunning white winged dress on the red carpet. We couldn't help but notice her fresh look, and her new bangs.
Kerri-Anne is clearly not afraid to show off her figure, and posed happily for photos, extending her arms to show off the dress's form fitting design and wings. She paired her look with natural makeup and a candy floss pink lipstick.
With this whole new look, we wonder if the media personality has some news for her fans – could she be about to make an announcement? Or maybe she's just enjoying being over 60 and looking great.
Whatever it is, we love seeing KAK happy and healthy after her breast cancer treatment.
Take a look at the photos of the stunning 62-year-old below and tell us your thoughts!
Comments