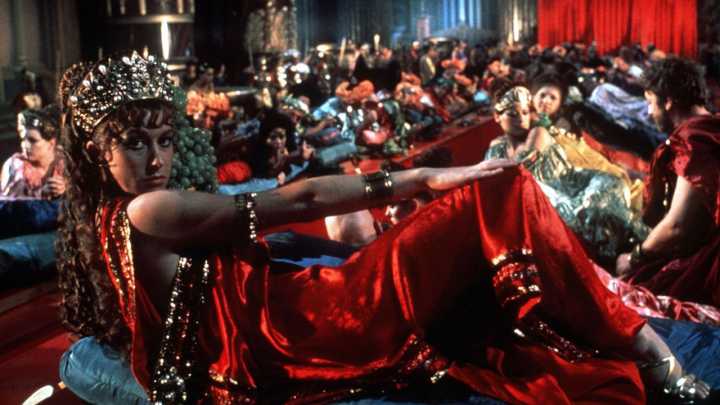 Remember when nudity was a rare and entertaining part of the movies, uncommon enough to be special and erotic when we saw it.  What movie do you remember Helen Mirren in that best reflects this… Could it be her favourite nude film?
We might not always remember now, but Helen Mirren has for decades been known for her extraordinary sex appeal throughout her career.  She's been widely talked about for bringing together great acting with great looks yet described by some in terms like sluttishly erotic, called an amorous boa constrictor and many other hardly believable terms, almost unimaginable when you look at her accolades today.
So it is fun to hear her reflect on her career, and prove her humanity once again this week in an admission that acting in the nude was never easy.  "I was always afraid. Always," she told People Magazine this week. "It's not fun to be on a film set and be one of the only ones naked."
But in this week's discussions it seems Mirren is not embarrassed about all the good old days and is in fact quite proud of baring all in this one instance.   The 1979 historical film, Caligula was her favourite "nude" project, and she spoke about it very fondly.
She described the movie as "an irresistible mix of art and genitals" and talks about how the set worked.
"Everyone was naked in that," the actress said to People Magazine with a chuckle. "It was like showing up for a nudist camp every day. You felt embarrassed if you had your clothes on in that movie."
It was a highly sexual movie, originally not very well received by the critics, but as the years have gone by, it has found a cult following she is entertained by.
When Helen Mirren turned 70 she declared that she would no longer participate in on-screen nudity in her roles.  Hardly a big call for such a respected actress, but a cocky one nonetheless given how much she has used a little nudity in her entertaining career so far.
"That's the good thing about getting older.  You don't have to do that sort of thing any more. . . . [Now] my pleasure pillows are purely for my husband."
Do you remember Helen Mirren for her early projects, eroticism or her more recent and award winning movies?  Let's talk today… 
Comments