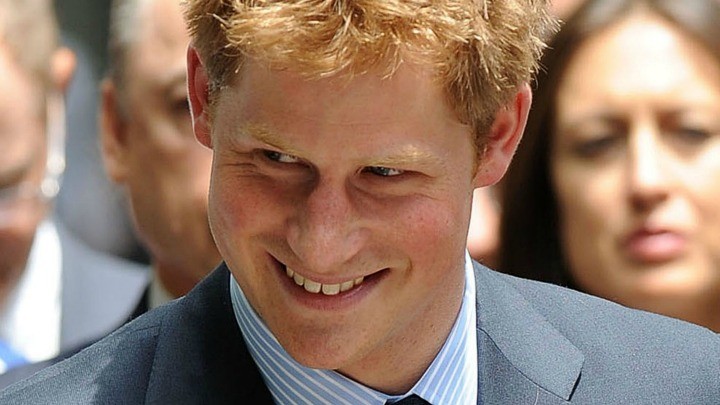 Prince Harry has made the headlines about his "love life" again and this time, he was photographed with Olivia Tallent, the daughter of Garry Tallent, the bassist for Bruce Springsteen's E Street Band.
When Harry said yes to a photo together, he probably didn't expect for a new relationship rumour to spark!
Olivia met Harry when he went backstage after watching the band in concert at the London's Wembley Stadium.
But it's not the photo that are getting people excited, it's the caption that Olivia gave the photo – "new boyfriend".
Springsteen and his band were at the Wembley Stadium this week for the latest leg of his The River world tour.
Olivia posted the photo of Harry with his arm round her waist, on her Twitter and Instagram accounts.
The 19-year-old University of Arizona student also said on her social media post, "Princess Olivia has a nice ring to it doesn't it?" complete with a princess emoji.
That single post got so many people asking her to marry Prince Harry and just when things got crazy on the internet, Olivia quickly tweeted this:
I'm not actually dating Prince Harry, guys. Let's not be ridiculous here. 🙄

— Olivia Tallent (@oliviatallent) June 6, 2016
This was the photo she posted online…
Olivia lives in Nashville, Tennessee with her parents and has been touring with Springsteen and the band while posting photos of the group on the road on her social media.
Many people didn't realise that Prince Harry was even at the concert until the photos were revealed.

She What do you think of Olivia's Tweet?
Comments