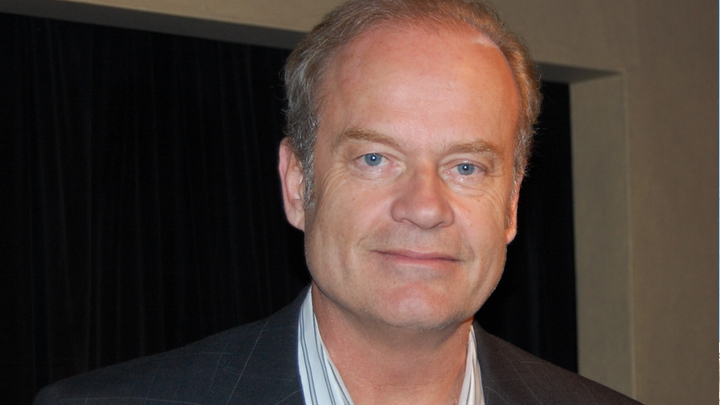 For 20 years Kelsey Grammer entertained us as Dr Frasier Crane on the classic sitcoms Cheers and Frasier. During that time, he won eight awards for playing everyone's favourite TV psychiatrist. It is this reputation that could come into question following with some after personal beliefs were exposed during a recent interview.
It was during an interview with The Times that he discussed some serious topics. While there were a lot of standard questions, things got uncomfortable when the subject came to abortion. Kelsey said, "It gets a bit dishonest to call something reproductive rights when you clearly have a choice well before a baby is conceived." He concluded that "If someone has to die as a result of rape, then we should kill the rapist — not the unborn child."
The interview mainly focuses on his long history of substance abuse which accumulated in his arrest for drunk driving and cocaine possession. He also revealed in the interview that he has quit his recovery program Alcoholics Anonymous and indulges in a drink or two every day, saying, "people need to know how to move on and put things in another place. Drinking is not a vice."
Kelsey famously caused many problems on the set of his famous shows because of his drinking. His erratic behaviour would halt rehearsals and delay productions. One writer for Frasier, Dan O'Shannon, remembered that while they knew it was a problem, it never affected his performance. O'Shannon once told GQ that Kelsey "would ooze into the studio, his life all out of sorts. Jimmy would say 'Action,' and he would snap into Frasier and expound in this very erudite dialogue and be pitch-perfect. And Jimmy would yell 'Cut!' and he would ooze back into Kelsey—glazed-over eyes, half asleep, going through whatever he was going through. It was the most amazing transformation I'd ever seen."
While there are many who think that his views on abortion could stem from his slip back into drinking, others believe these thoughts on the topic come from he and his fourth wife Kayte Walsh suffering a miscarriage in 2010.
Rape is another issue that profoundly affects Kelsey's life as his sister Karen was abducted, raped, and murdered by three men in 1975. He told Oprah Winfrey during an interview that he would consider forgiving the men if they would take responsibility for the crime, but they continued to plead their innocence.
What do you think?
Do you think Kelsey has crossed the line? Or do you agree with him?
Comments