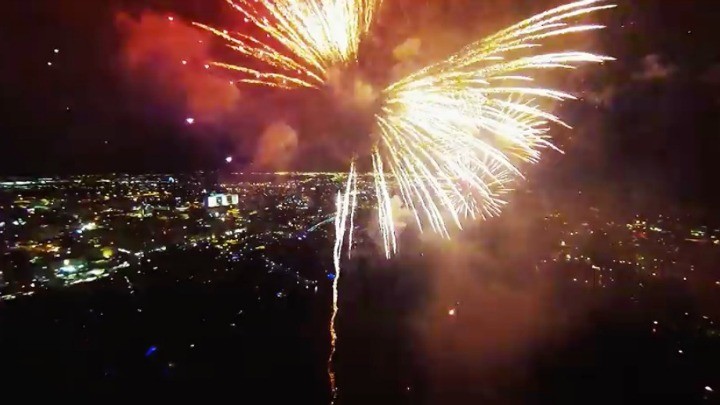 If you missed the fireworks on New Year's Eve, kick back and enjoy the sights and sounds of this staggeringly beautiful footage of a drone flying through a pyrotechnics display in Florida.
Accompanying the breathtaking display is Andrea Bocelli singing Con te Partiro, or, "Time to say Goodbye".
Did you enjoy this unusual view of fireworks? Did you catch a similar display on New Year's Eve?
Comments