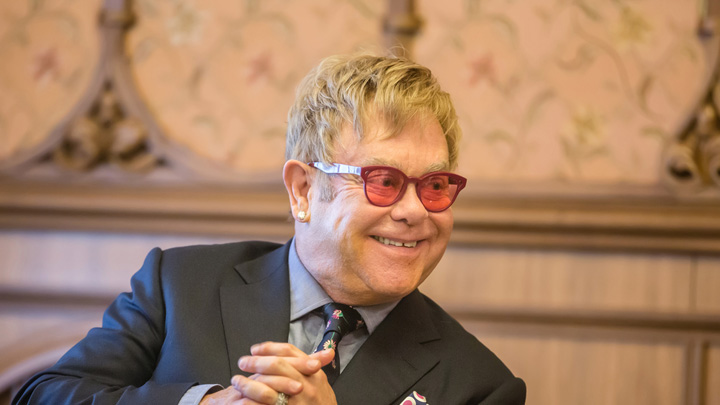 He's here on his Australian tour but fans weren't expecting to see Elton John looking for bargains in a record store, and especially not record store owner Chris Sammut.
After coming back from his lunch break, Mr Sammut couldn't believe his eyes when none other than one of the world's greatest musicians was in his store.
Elton John dropped by Repressed Records in Newton while in the country for his All The Hits tour, which kicked off yesterday in the Hunter Valley.
There was no mistaking it was Sir Elton – he was wearing his signature glasses and had an eye for music from the get go.
"He seemed pretty organised, he had a list of the ones he wanted and the ones he didn't have, it was all written down," Mr Sammut told the ABC.
Sir Elton apparently had a very casual shopping trip, though he was flanked by two guards.
"I didn't want to harass him, but at the end of the day I didn't think I would have this chance ever again, so I grabbed a photo and he was really nice about it and obliged," Mr Sammut said.
"I tried to keep things casual…he did take the time to take a few photos with some customers, but it was the middle of the day so it wasn't too busy."
Mr Sammut said Elton John appreciated new music but mostly wanted to purchase records from the era he reigned: the 60s and 70s – and bought records by Roxy Music, T-Rex and Squeeze.
"It's great to see him taking the time to visit and support independent music stores," Mr Sammut said.
Elton John is performing around the country on a national tour.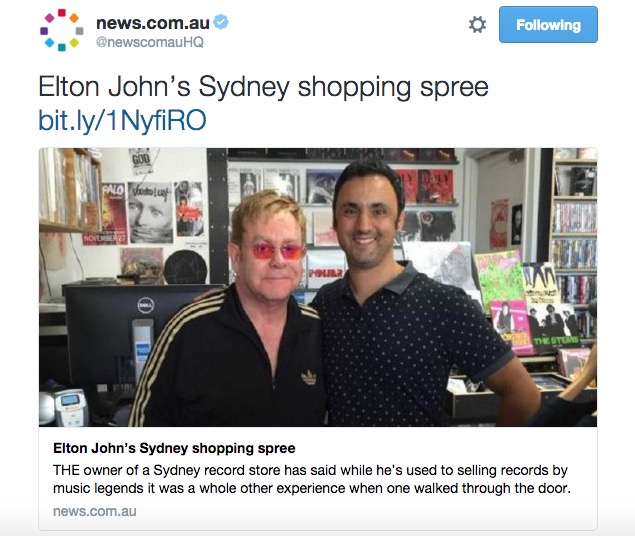 Will you be lucky enough to see Elton John when he plays in Australia? Have you seen him before?
Comments