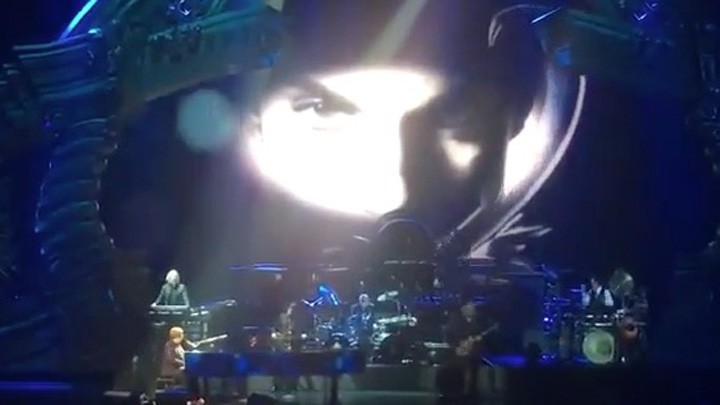 They just don't make them like they used to, and it's becoming abundantly clear that the musical icons of the world are leaving us only with their music. That's why Elton John's tribute to Prince overnight was so heartbreaking – it was one musical legend speaking to another.
Prince died on Wednesday at just 57 – his cause of death is not yet known. The news rocked the entire world and tributes have flowed in from fans and fellow musicians alike.
At his concert on Saturday night, Elton John took a moment to remember his friend. In front of a sold-out Caesars Palace crowd in Las Vegas, the 69-year-old stopped mid-set whilst at his piano, in front of a stirring image of Prince.
The stage was lit up in shades of violet, blue and purple during his chat, where Elton called Prince a 'Purple Warrior' and mentioned how the singer was' truly one of a kind'.
Elton also shared a story about when he and Prince both had Vegas shows, revealing how he'd often see the flamboyant rocker in their hotel lobby getting home from the clubs – just as he would be starting his day, reports the Daily Mail.
He then sang his hit 'I Guess That's Why They Call It The Blues' for the late musician, with a Prince slideshow in the background. 
Earlier this week, Elton posted an Instagram tribute after he heard: 'This is truly devastating news. The greatest performer I have ever seen. A true genius. Musically way ahead of any of us. Sang with him twice on stage. What an honour. Rest in peace you purple warrior'.
Share your thoughts below.
Comments