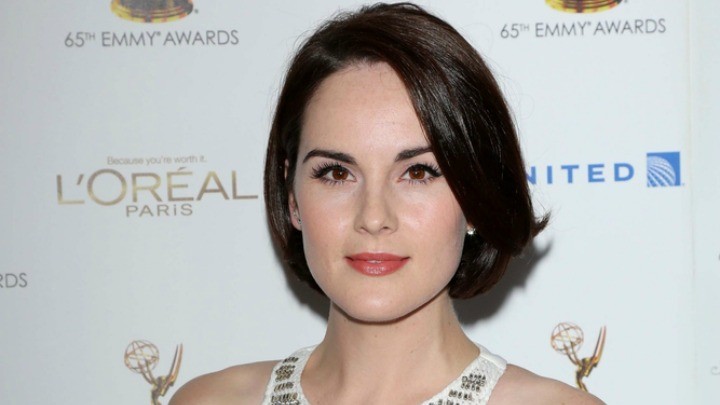 As Lady Mary Crawley, she endured the sudden and tragic loss of her husband Matthew. And now the actress from our favourite show is living Lady Mary's fate, having rushed home from the US to be by her dying fiancé's side.
Michelle Dockery was engaged to John Dineen, an Irish public relations director whose life was cut far too short by a rare and aggressive form of cancer. Ms Dockery was in America promoting the final series of Downton Abbey, and stoically putting on a brave face, but she flew home to be with Mr Dineen for the last four days of his life. He was only 34 years old.
Michelle Dockery (Lady Mary dans Downton Abbey) perd son fiancé de 34 ans https://t.co/QB4qUSQaMo pic.twitter.com/QfVwEpsba2

— Geraldine Dormoy (@cafemode) December 15, 2015
While it's difficult not to draw parallels between Lady Mary and the young actress, who, by all accounts, was nothing like her prickly, sometimes cold on-screen character, our hearts are aching once again for the beautiful young woman, who faced her birthday yesterday, and now Christmas, alone.
Mr Dineen died in a hospice in a hospice in Cork, Ireland, where he was being cared for at the end of his long-term illness.
Ms Dockery is with Mr Dineen's family and a spokesperson for the actress has appealed for privacy.
"The family is very grateful for the support and kindness they have received but would kindly request that they are left to grieve in private," reports the Guardian.
Any time of year is the wrong time to lose someone you love, but Christmas seems especially cruel.
Join us in sending your condolences to Michelle Dockery at this difficult time. Did you lose someone far too young? What advice do you have to share?
Comments