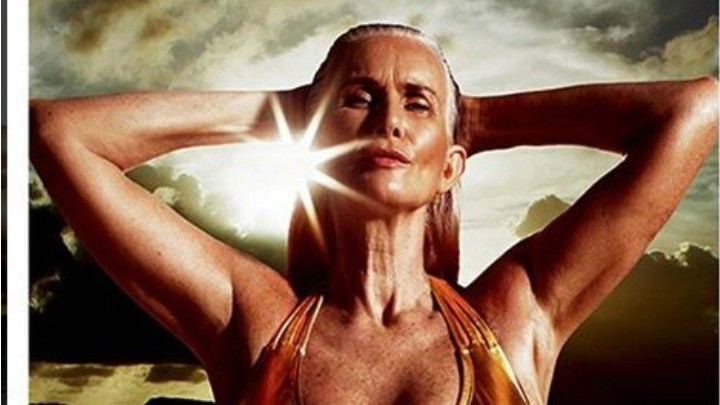 Do you roll your eyes every time you hear the words "real women"? Yeah, so do we! But we were thrilled to see this beautiful model included in a new campaign for this ad campaign – this truly is a real woman!
Swimwear brand swimsuitsforall has championed body positivity since it was first launched in 2004, and this year it has age diversity in its sights, Mashable reports.
The campaign, running in the Sports Illustrated swimsuit edition, features 56-year-old model Nicola Griffin, alongside plus-size supermodels.
"Our obsession with youth is a disease," the CEO of swimsuitsforall, told Mashable. "It's stunting us as people, as brands, and as an industry. If this campaign can help tackle this inequality even a little bit, we've done our job well."
Ms Griffin, who has appeared in other campaign featuring her fantastic silver hair, was both thrilled and surprised by the casting.
"At the age of 56 I never dreamed that I would be in Sports Illustrated, much less in a bikini. As a mother I am so happy that [girls] can look at the #SwimSexy campaign and see that it's OK to be curvy and all different sizes … it's OK to be yourself."
Isn't it refreshing to know that some brands value older women too? Can you think of any other clothing or swimwear brands that care about us?
Comments