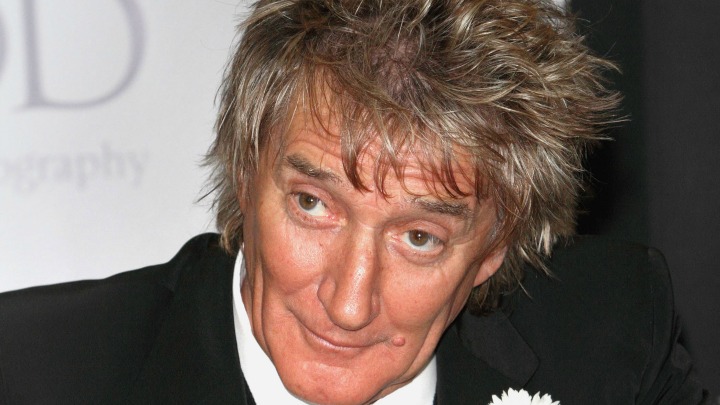 Viewers who tuned into The Tonight Show With Jimmy Fallon this week did not expect to hear this.
When 'Demolition Man' actor Denis Leary was chatting with Fallon on his encouters with famous people, he brought up a story about the time he saw Sir Rod Stewart's penis.
One night back in 2008, when Leary was hosting CBS' Fashion Rocks award show, Stewart and old pal Ronnie Wood were performing the classic "Maggie May", said UCR.
Just before the performance, someone asked Leary, "Rod Steward needs to change in here, is that okay?"
Leary said, "And I go, yeah."
Stewart then borrowed Leary's backstage room to make a quick wardrobe change.
"He comes off stage, he walks in and he says, "Hey boys"," said Leary.
Leary continued his story, "He's got a big glass of wine (not sure where he got that), takes off his jacket, takes off his shirt, kicks off his shoes, takes of his pants, butt naked in front of us!"
"Rod's arse is across the room!
"I'm just lasered in on it," he recalled.
Leary said that there is a code in the locker room or the mens' room where men don't look at each other's privates. "You don't look at other guys' junk, but I thought the ass didn't qualify as junk. So I thought, 'I'm gonna stare at your Rock and Roll Hall of Fame ass.'"
"I couldn't move my head."
And then Stewart turned around!
The incident really left an impression on Leary that he later on introduced Stewart onstage as "Cock Stewart."
Find out what happened, in this video…

What would you have done if you were caught in the same situation?
Comments