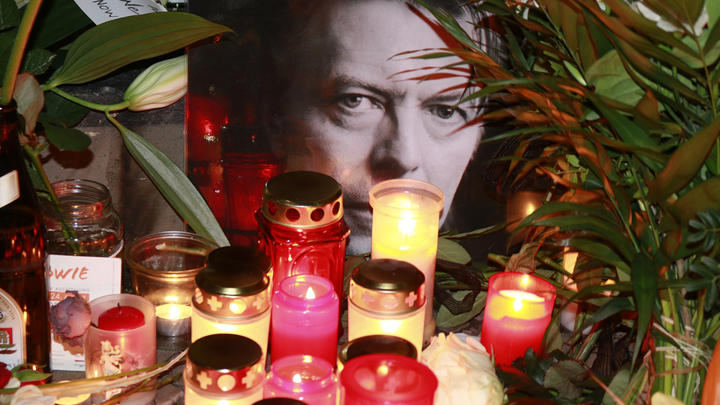 It sent shockwaves around the world on Monday when news of David Bowie's sad passing came to light. He had just turned 69 years old, and fans had no idea the musical genius was suffering from what has now been revealed to be liver cancer.
David left behind his devoted wife Iman and two children, Duncan and Lexi, with whom he was very close. But now his final wishes have been revealed, and they aren't the typical funeral arrangements.
The Daily Mail reports the singer has been secretly cremated in America without friends or family present after the star told loved ones he did not want a funeral.
Apparently Bowie told his family that he did not want to have a funeral and instead wanted to be remembered for the good times and his musical career.
One source said: 'In many respects you don't need a memorial or service to remember David by…you have his music instead.
'He would have wanted to just disappear with no fuss, no big show, no fan-fare. This would totally be his style.
'His last album Blackstar was very much his goodbye to fans instead'.
Bowie released his last album Blackstar on January 8, his 69th birthday, just two days before his death on the 10th.
While a number of memorial concerts are being held around the world for one of the most iconic musical acts of all time, the singer made it clear he didn't want any fanfare when it came to his funeral.
He is believed to have undergone a 'direct cremation' which would have entailed his remains being collected and taken to the cremation without any ceremony.
So we want to know: Would you want the same as Bowie? Do you think this type of arrangement is fair for the family or understandable?
Comments