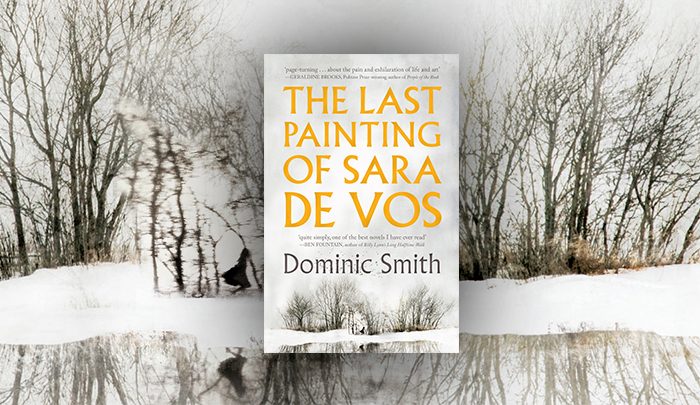 A cleverly interwoven and fascinating story linking four centuries, The Last Painting of Sara de Vos by Dominic Smith is not only a historical novel of Dutch art in the Golden Age of the 17th century, it is also a contemporary novel covering the 1950s and the year 2,000.
The factual author's note at the beginning sets the scene and gives immediate authenticity for what is to follow. The book starts with an attention-grabbing semi-dramatic act of a stolen painting. The scene is initially set with only a few succinct words and not only for a stolen painting from Marty de Groot but for family history, life as it is in 1956 and a little spookiness or superstition.
The swap to the Dutch art world where Guilds have so much power, in the spring of 1636 is one that grabs your attention as well as your empathy for Sara who is part of a male-dominated art world. Tragedy unfolds as we are caught up in her life. The story is quick and decisive and the reader wants to not miss a word.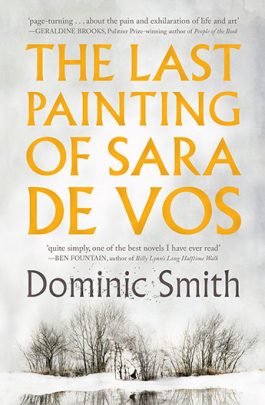 1957 brings more interest with the personality of Australian-born Ellie Shipley. The author paints vivid word pictures and we can visualise Ellie right where she is. Ellie is a young woman of principles even though these are to be compromised. Her guilt and unease in painting a copy (and not in her mind a forgery at this stage), is to follow her for most of her life. At this stage, the reader can see a connecting web being brilliantly spun between the three main characters.
I found the swap in the story to July, Sydney 2000, unexpected. I needed to turn the pages back in the book to find out the year in which we last heard of Ellie. This swap is very skilfully done and gives structure to the story. I loved the scene of Scotland Island where she has relocated.
I have a tendency to get a little lost in books that swap from one person to another, or one time to another. Dominic Smith gives many gentle cues and therefore keeps the story flowing and so easy to read.
The book has balance and it is great that each person is equally interesting. I found myself loving each character with their strengths and weaknesses although Sara has so much courage and fortitude and is definitely not a weak person.
I like the way we gradually learn about each individual as the book progresses, especially later in the manuscript and of Ellie at sixteen. The vulnerability of teenagers will strike a chord with most readers and may even remind us of our own experience. We can also feel so much empathy for Marty De Groot at the age of 83.
I cannot fault this wonderful story with its collision of characters and events. The finale is unforeseeable and just so appropriate. A read for all seasons.
The Last Painting of Sara de Vos by Dominic Smith is available from Dymocks.


Join Books at 60 on Facebook, or sign up for our weekly newsletter below for more great reading recommendations!


Comments