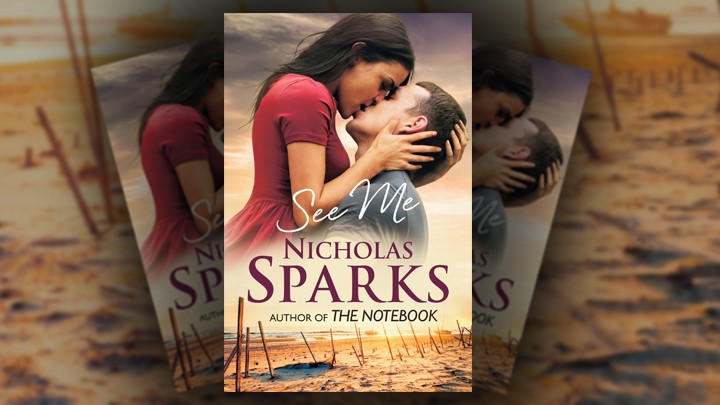 Nicholas Sparks – author of The Notebook, The Lucky One and The Longest Ride – is one of the world's most beloved authors. Within days of its release, See Me became the #1 book on the New York Times Bestsellers list.
Colin Hancock is giving his second chance his best shot.
At twenty-eight, he's focused on getting his teaching degree and avoiding all the places and people that proved so destructive in his past. The last thing he's looking for is a serious relationship.
But, when he crosses paths with Maria Sanchez one rainswept night, his carefully structured life is turned upside down. When Maria, a hardworking lawyer, meets Colin she begins to question every notion she has ever had about herself and her future – and what truly makes her happy.
Before the couple has a chance to envision a life together, menacing reminders from events in Maria's past begin to surface. As the threat of violence begins to shadow her every step, she and Colin will be pushed to breaking point.
Nicholas Spark's new release is a story of obsession, reinvention and a love that defies every expectation.
With over 100 million copies of his books sold, Nicholas Sparks is one of the world's most beloved storytellers. His novels include twelve number one New York Times bestsellers. All Nicholas Sparks' books have been international bestsellers and have been translated into more than fifty languages. Ten of his novels have been adapted into major films – The Longest Ride, The Best of Me, Safe Haven, The Lucky One, The Last Song, Dear John, Nights in Rodanthe, Message in a Bottle, A Walk to Remember and The Notebook – with The Choice coming in Spring 2016. For all the latest news from Nicholas Sparks, sign up for the e-Newsletter at www.uk.nicholassparks.com, and follow him on Facebook and Twitter: @NicholasSparks.
See Me by Nicholas Sparks is published by Hachette Australia.

Join the Starts at 60 Book Club for more great reading recommendations!

Comments