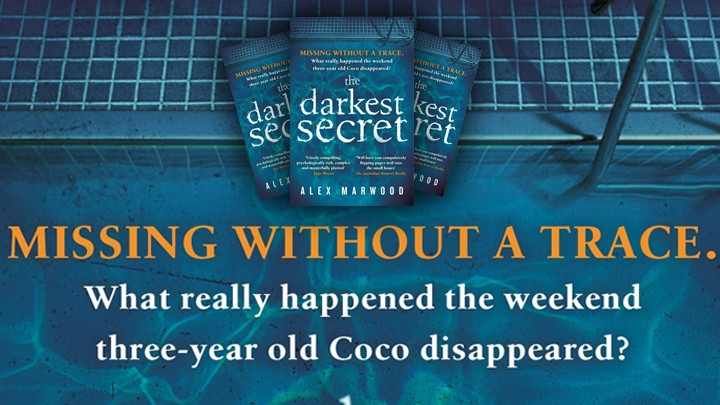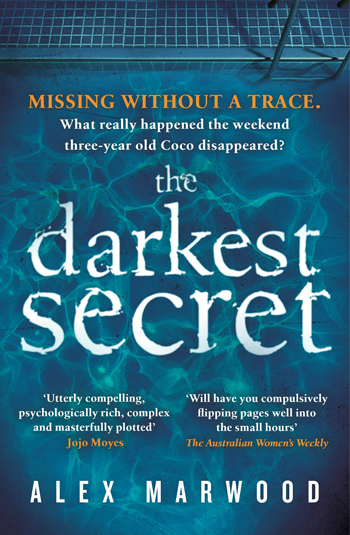 "Apologies for the general email, but I desperately need your help.
My goddaughter, Coco Jackson, disappeared from her family's holiday home in Bournemouth on the night of Sunday/Monday, August 29/30th, the bank holiday weekend just gone. Coco is three years old."
Alex Marwood is the pseudonym of a well-respected British journalist. Her novel The Wicked Girls won the prestigious Edgar-Award for crime writing and The Killer Next Door won the coveted Macavity Award. Both novels have been optioned for the screen.
Alex Marwood's new taut, emotive and utterly compelling, "ripped from the headlines" novel, The Darkest Secret, is now available in Australia.
When three-year-old identical twin Coco goes missing during a family celebration, there is a media frenzy. Her parents are rich and influential, as are the friends they were with at their holiday home by the sea.
But what really happened to Coco during her father's 50th birthday weekend?
Set across two weekends – the first when Coco goes missing and the second, at the funeral of Coco's father, where at last, the darkest of secrets will be revealed…
The Darkest Secret by Alex Marwood is published by Hachette Australia and available now from Dymocks.


Join the Starts at 60 Book Club for more great reading recommendations!



Comments