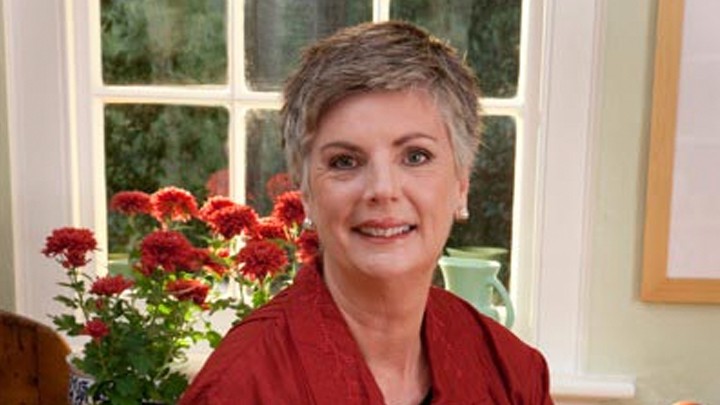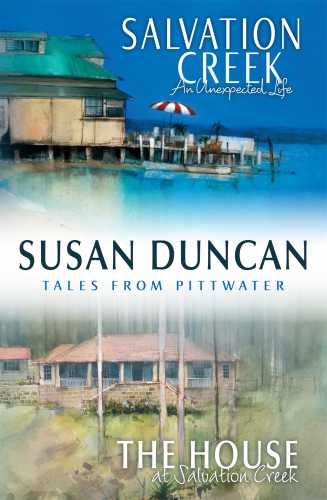 I can't believe it's been two years since I read and reviewed Susan Duncan's two works of fiction, The Briny Café and Gone Fishing. At the time many you recommended I read her non-Fiction, Tales from Pittwater, which is a double book collection of Salvation Creek and The House at Salvation Creek. Finally, I found the elusive "round tuit" and had a wonderful time reading about the woman who wrote the fiction.
Susan Duncan is an amazing woman; reading her memoirs, I thought "here is a woman I wish I knew personally". She is straightforward and honest, refusing to sugar coat the facts to make the herself appear better than she is.
With a career which included editing two of Australia's major women's magazines, Susan seemingly "had it all", a good marriage and a jet-setting lifestyle. But her world came crashing down when both her husband and much loved brother died from cancer within days of each another. Although she donned the mask called "work face", fate was not yet finished with Susan.
She carried on in her career, but she was constantly tired, that bone-numbing tiredness that no amount of sleep can cure. Even getting to sleep is a chore and takes more and more alcohol as time progresses. Susan assumed she needed a change of pace from inner city living to the peace of Pittwater. But living at Pittwater was not the panacea she hoped and one morning she just could not get out of bed however hard she tried. Investigations showed she had breast cancer; a mastectomy was performed and a course of chemotherapy recommended. The chemo went a little longer than anticipated because of low blood counts.
For anyone who doesn't know Pittwater in New South Wales, it is the most peaceful and tranquil area, you can imagine; a place where tree change meets sea change. Once you fight through the traffic of Sydney's Northern Beaches to Church Point, your home is only accessible by boat, either your own dinghy, the public (infrequent) ferry or water taxi – and the locals would not swap it for the world.
Just to add to the already stressful situation, Susan bought and refurbished a house on Lovetts Bay in Pittwater which she lovingly called The Tin Shed. Although she left her career to give herself a chance to heal when offered the opportunity to return, and with the renovation cost in the forefront of her mind, Susan briefly went back to editing.
From the sound of this précis, you could be forgiven for thinking this is the most depressing story you could ever hope to read, but it is anything but depressing. The way Susan refuses to be a victim, calls a spade a spade and does not paint herself as an angel means that much time is spent laughing along with her as she employs that wonderful Australian gift of irony.
Some would call Susan Duncan a survivor, but she is much more. Determined to live a good life, whatever that meant to her at the time, she does more than survive; leaving her comfortable life in the publishing world, she carved out a new path and a new kind of success.
Whilst Salvation Creek is about Susan's journey to a new life, The House at Salvation Creek is about making a new life, finding a new love and coming to terms with all the challenges she faces. She writes about the relationship she has with her mother and again does not sugar coat the fact that she is as responsible for the state of the relationship as her mother.
Susan now lives in the beautiful home built for the poet Dorothea McKellar, of My Country fame, Tarrangaua, which she shares with her second husband Bob. She includes fascinating insights to the poet in her memoirs.
I cannot recommend these books highly enough. They are beautifully written, funny, emotional and totally life affirming. Susan Duncan's memoirs remind us there are things worth keeping and others that need discarding; they are such satisfying books.
Salvation Creek, The House at Salvation Creek and Tales from Pittwater, by Susan Duncan, are all available in paperback and/or eBook versions at Dymocks.


Join the Starts at 60 Book Club for more great reading recommendations!



Comments